Discover the best of Taipei – the capital in incredible guided Taipei shore excursions. It is located in the northern part of Taiwan, comprised of twelve districts with a total population of 2.7 million, and Taipei is the major cultural, financial, and political center of the island, thus Taipei tours will satisfy all your needs. There stand many things to fall in love about Taipei, especially festivals in Taipei, which is the cultural convergence of the country. Asia Shore Excursions have assembled a brief list of highlight festivals for those in the planning stages of their Taipei tours.
Taipei New Year's Eve Countdown Party
Taipei New Year's Eve Countdown Party is one of the most exciting parties in Taipei. On this occasion, the main stage will have a big monitor and special effects, then the Romanesque style will certainly impress you. When visiting Taipei in this time, you can have fun or even join in the fabulous activities in Taipei City Hall Square. The warm-up performance of the festival will begin at 6:00 pm and the exciting party officially last from 7:00 pm to 1:00 am. Besides some traditional performances, the party is so great when having the appearance of several famous pop stars gathering to celebrating the New Year countdown.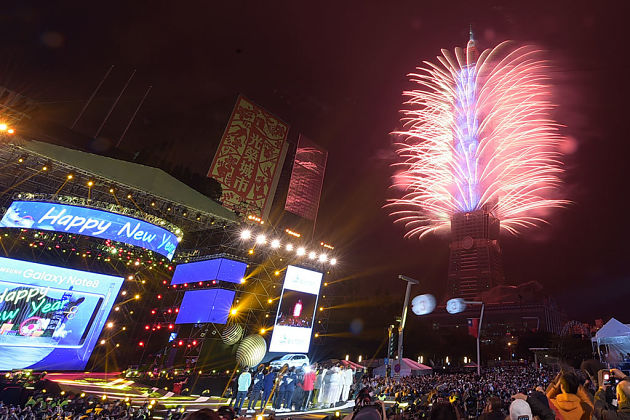 Lantern Festival in Taipei
Obviously, we know that between Chinese and Taiwan culture, there are a lot of similarities, thus Lantern Taipei Festival is an opportunity to pass on Chinese culture and assert their own cultural heritage. The Lantern Festival has become the major tourism event of Taipei with the best brand and image. This Taipei festival tells its own story in a creative and sustainable way, therefore it brings a festive Chinese New Year spirit into marketing the city and make the folk culture of the Lantern Festival more plentiful.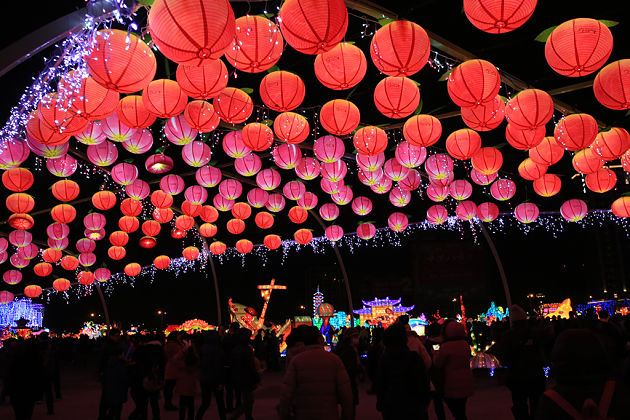 Actually, we should mention that many cultural and creative markets with making use of the interactive technology and visual-audio art shows to boost the annual event new twists. Other attraction apart from culture is the appearance of world-renowned stars or theater troupes, and famous celebrations overseas, which all make a fabulous festival as also part of the effort to attract foreign visitors.
Pingxi Sky Lantern – Taipei Festival
The Pingxi Sky Lantern Festival in Taipei is the epitome of lantern festival celebrations in Taiwan. The name "Pingxi Sky Lantern" has been named by Foder's as one of the 14 Festival to Attend before you Die, also known as the second biggest New Year's Eve celebration in the globe, and is on the list of CNN's 52 Things to do. Historically, the locals released sky lanterns as a signal telling those hiding in the mountains from ransacking marauders that it was safe to back their villages. The practice originally did since the traditions of settlers came to Pingxi from south of China during the Qing Dynasty. And at the end of the 20th century, when people began to respect local cultural traditions, right then releasing sky lanterns was turned into an annual celebratory event for the lantern festival in Taipei and many other places in Taiwan.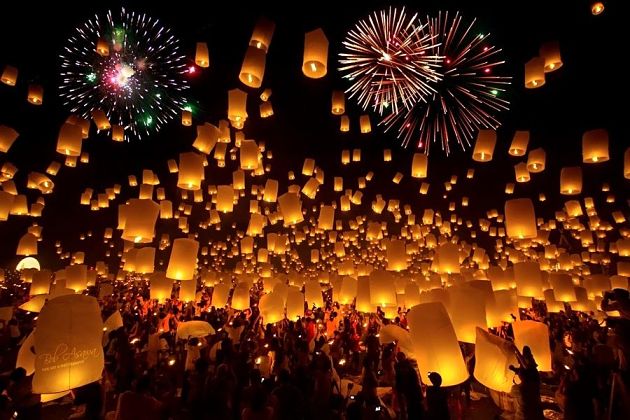 Dragon Boat Festival in Taipei
Taipei Dragon Boat Festival seems like the icon of Taipei city, so it includes Taipei's image, waterfront development, and many traditional dragon boat festival activities. Additionally, it is the largest scale dragon boat competition in Asia, and it also has plentiful activities, consisting of dragon boat training and dragon boat eye painting. The exciting atmosphere by the careful selections, which brings the elite teams from each city inviting to taking part in the race to raise the intensity and diversity of this Taipei festival. Other traditional activities will also be organized such as egg-balancing contest and rice dumplings, which are not only fascinating games but also a contribution towards a positive atmosphere around the Dragon Boat Festival in Taipei.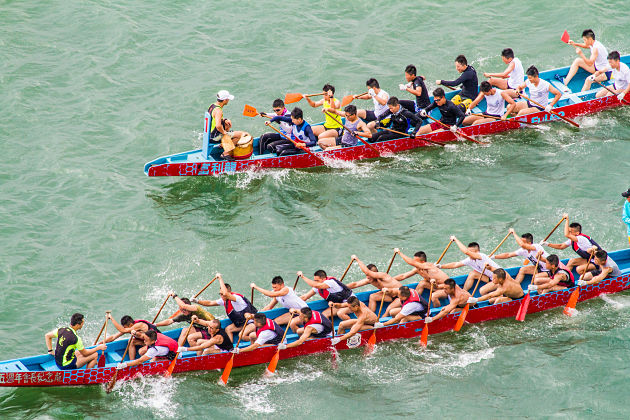 Taipei Water Festival
Taipei Water Park is an annual place of Taipei Water Festival, it's so convenient range of activities which will enhance the public's appreciation for healthy aquatic activities, some topics related to art and culture, and the marine environment. During this festival in Taipei, the Water Country Park has already set up temporary facilities to create the best comfort for the visitor from Taipei shore excursions to dabble in the pool. Additionally, the festival also includes the song-and-dance performance by an indigenous dance troupe, which all help tourists and their kids as well enjoy unforgettable together.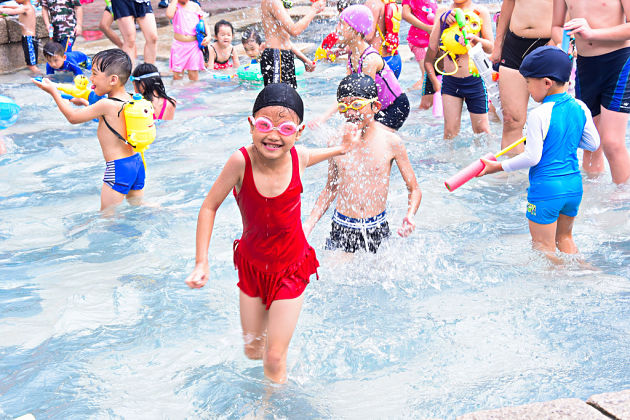 Christmas Scribbling Event in Taipei Arena
Around Christmas, Taipei Rapid Transit Corporation has joined hands with Liberty Stationery Corporation to hold the Picasso on Ice event, which is "I'm good at Scribbling". In this Taipei festival, kids and grownups who love to draw to demonstrate the art skills at the ice rink. There are three sessions which will be already on each of the days for sign-up: December 15 (Saturday), December 16 (Sunday), and December 23 (Sunday). You have a 60-minute session at the beginning time you can follow as 12:00 pm, 2:30 pm, and 4:30 pm. And remember that the number of participants of each session cannot exceed 50 individuals. Tourists can register via phone or on-site at the Taipei Arena starting December 3. There stand two types of ticket that are the adult ticket and pair ticket which admitting 1 parent and 1 kid in elementary school or under.