Discover the amazing historic Yantai Hill Park and climb to the Lighthouse's summit for spectacular views of the coast. Embark on an enriching tour around the Changyu Wine Museum for insights into the namesake winery. Visit the East Fortress to further your understanding – this Yantai day tour from cruise ship will bring you closer to the culture and people of Yantai!
Meet your private guide and driver upon pickup from Yantai port, who'll bring you to the Yantai Hill Park. Climb to the summit of the Lighthouse for breathtaking panoramic views of the sea and mountains. Your knowledgeable guide will explain to you the historical significance of the hill. See other highlights of the park including the Revolutionary Martyrs' Cenopath, Stone Boat, Relang Pavilion, Guanhai Pavilion, and Water King Temple.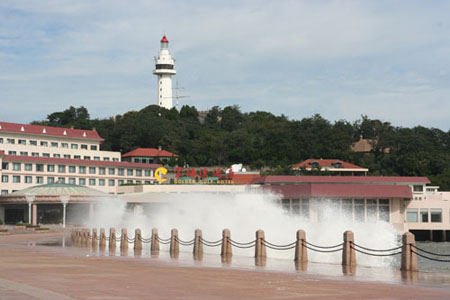 Continue on to the Changyu Wine Museum to learn about the history of the namesake winery between 18th and 21st century. Stroll through an impressive collection of photos and artifacts before venturing into its underground wine cellar, the first of its kind in Asia. Sample a variety of wine from the bar. Afterwards, stop at the East Fortress (Dong Paotai), which stretches over 1 mile along the coastline. Learn about the Sino-Japanese War in the mid-1890s from a display of well-preserved artifacts. Complete the tour with some free shopping time. Return to the port for your cruise departure. Trip ends.