Known as Busan's modern movie district, Biff Square takes on a pivotal role as a fantastic tourist attraction stimulating the development of Korea's film industry. Although myriad theaters have opened and closed over the years, Biff Square is the first place that comes to mind when people think of movies. A walk down this street will remind you of many international movie actors and actresses as well as directors with their hand prints on the ground. It has made valuable contributions to Busan's newfound status as an international cultural tourist city.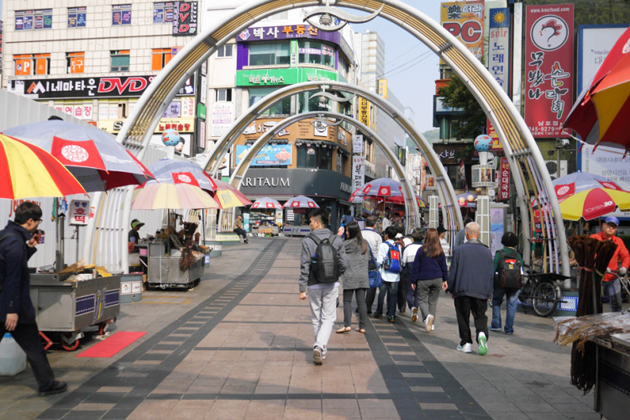 Due to its location between Jagalchi Market and International Market, the transient population that comes in and out Biff square will make you immerse in the unique atmosphere of Busan. It is always crowded with first-run theaters and thanks to this, it holds great potential. In recent years, the square has grown into a more complex area, featuring not only movie theaters but also shops and leisure facilities, attracting growing numbers of young visitors all over the world. It has become a bustling street lined with restaurants, shopping centers and various food stalls.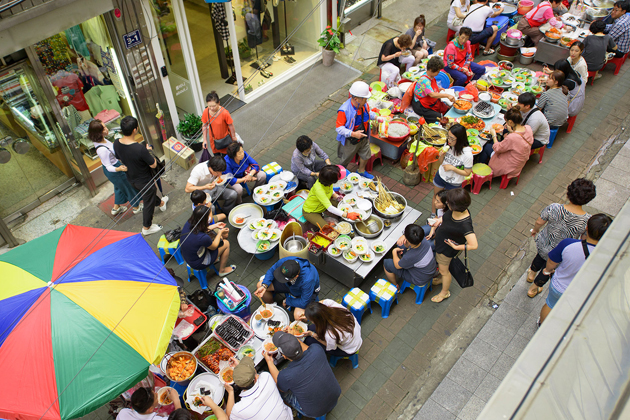 A shore excursion to Biff Square offers an unforgettable gastronomic experience to Korean cuisine aficionados with regional specialties such as Seed Hotteok. The Hotteok or pancake toasted lightly in brown is cut open to add copious amounts of various seeds inside. It allures everyone regardless of age. Other street food such as Tteokbboki and dumplings will also captivate your taste buds for sure. On account of the huge influx of people, you would have to queue to taste the food but it would be worth waiting.