Located between Gyeongbokgung and Changdeokgung, Bukchon Hanok Village which refers to North Village is characterized by the concentration of about 900 traditional Korean houses. These homes are made of stone, wood, soil and rice paper, and have sloping roofs. Unlike other folk villages, Bukchon was not erected for tourists and it is a residential village where the Koreans inhabit.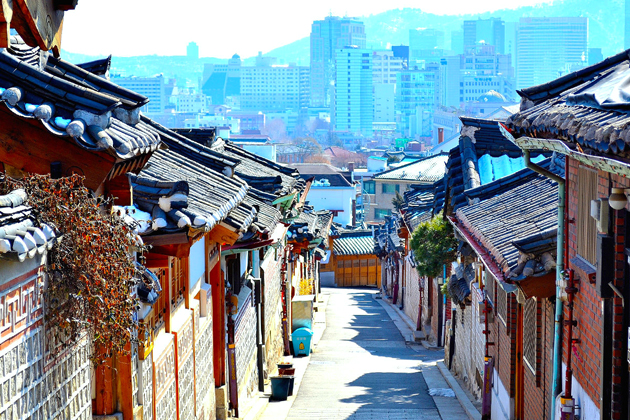 The streets lined with traditional Hanok houses of old Korea bring a pleasure for those who admire the patterned walls and tiled roofs. Today many of these houses operate as cultural centers, restaurants and teahouses, creating an opportunities for cruise passengers to encounter and integrate into Korean traditional culture. It also offers a source of inspiration to people having a considerable passion for watching a large city with its tradition against the modern development in the quiet atmosphere. Every nook in this village seems to contain traces of history that date back to the Joseon Dynasty. As it is easy to get lost when wander through the Hanok houses, prepare a great map and pick a direction prior to a visit.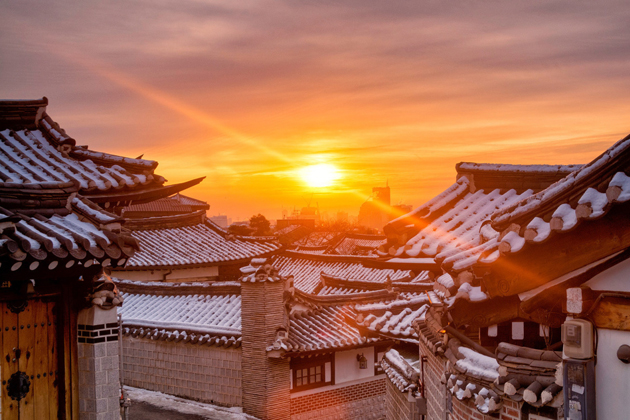 In recent years, the beauty of traditional hanok have been capturing tourists' attention all over the world. Thanks to recently-opened hanok galleries, numerous workshops and museums, Bukchon is taking on a greater importance as a center for art and culture.