Dominated the top of Nakerd Hills, the 45-meter Big Buddha Statue is one of the most emblematic and revered landmarks in Phuket Island. With lofty height and location, the white marble statue can be seen from anywhere in the southern Phuket.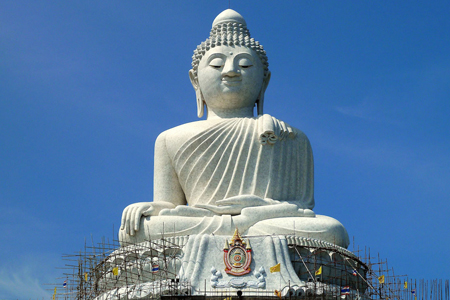 Upon reaching the foot of Big Buddha, travelers will hear the tinkling of small bells and soft background dharma music. The yellow Buddhist flags are everywhere. The relaxing and peaceful atmosphere oozes, allow yourself to walk around, absorb it. At the base of Big Buddha, tourists will find the Phra Puttamingmongkol Akenakkiri Buddha in full – a populous statue among Thais. Its splendid Burmese white jade marble layer make it a natural image of hope.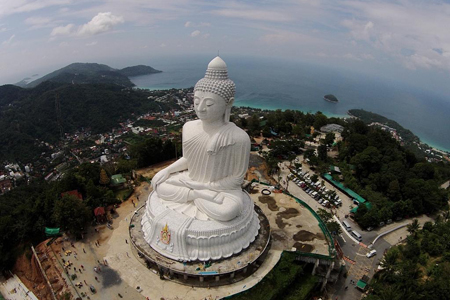 Standing at the site of Phuket's Big Buddha Statue, tourists will have a panoramic view of Phuket Town, Kata, Karon beaches, Chalong Bay and more.
Any trip to Phuket without visiting Big Buddha ain't complete.