In Thailand, Wats – or Buddhist temples – are regarded as the most significant emblem of its captivating culture, partly the masses of Thailand's population are Buddhist and partly because these wats are definitely majestic. Solo in Phuket, the number of Buddhist temples is 29 and they are scattered throughout the island. Joining Phuket shore excursions to visit several sacred Buddhist places which are the symbols of Thailand.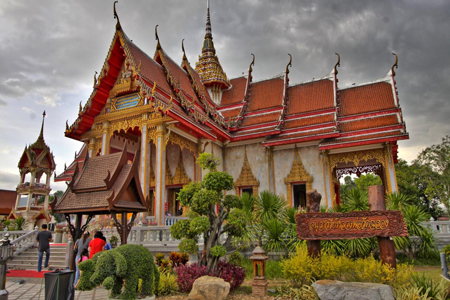 Among them, Wat Chalong Temple is heavily visited by both domestic and international tourists each year. Erected at the beginning on the 19th century, ever since Wat Chalong Temple has become the most important meditation center for Phuket residents. Visiting the Temple, foreign visitors will have a chance to gain a deeper insight into Buddhism in Siam country.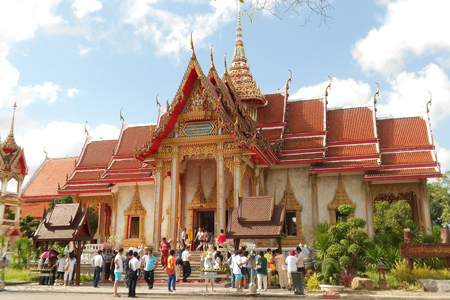 Another highlight of Wat Chalong Temple is the valuable statue, Poh Than Jao Wat. The westerly old hall of the temple is dominated by this Buddhist statue coupled with two statues of Ta Khee-lek – a renowned local. Interesting stories about these statues will be told. There is also a gilt-covered statue of Luang Poh Cham and several statues.