Known as one of the world' most beautiful island blessed with unlimited kilometers of white beach, stunning surrounding landscapes and amazing nightlife, Boracay Island has become a refreshingly cool place for a visit. Let's plan a great Boracay Island Tour with us to soak up its endless beauty.
Tour Highlights
Explore Boracay Island where you could take in views of crystal turquoise water and refreshing atmosphere
Grab a mouth-watering meal with scrumptious barbecue lunch on the beach.
Start a promisingly great day tour with a visit to one of the best-known island in the world, Boracay Island. There is nothing quite like soaking up stunning beauty where there is a collection of natural setting bestowed by Mother Nature. From endless expanses of white sandy beach to beautiful turquoise water, you take a great chance to ease your feet and stay cool amid the heat.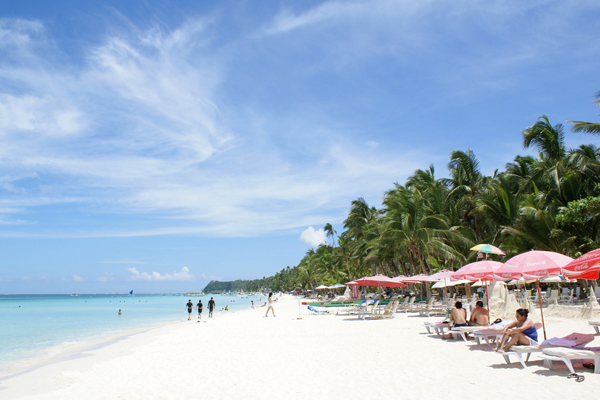 A day exploring Boracay Island could enable you to get out of hustling and bustling atmosphere of daily life. Do not forget to enjoy a swim to sense all the sights, sounds and tastes of this wonderful island.
Next great activity is to enjoy a delicious barbecue meal at the beach. There is no great place than Boracay Island to have a sumptuous barbecue in a wonderful cool atmosphere while casting your eyes over beautiful natural setting. Trip ends.