Attractions in Fukuoka shore excursions
Be listed in the top 10 most popular cities in Japan, Fukuoka day tours present a land which is closer to Asian mainland than the capital Tokyo. That makes this city be an important harbor for centuries. Nowadays, Fukuoka is a famous destination with a plenty of worth-visiting attractions that Asia Shore Excursions would like to present below.
Tenmangu Shrine
The most famous attraction in Fukuoka shore excursions - the Tenmangu Shrines - are famous for being built on the site of Sugawara Michizane grave who was a scholar, poet, and politician during the Heran Period. There is a legend that he was one of the youngest talent students who contributed to the establishment of Fujiwara Clan. The legend comes with the legend. People said that when he exiled to Dazaifu, the plum tree flown from Kyoto to be reunited with him. The tree then became the first blossoms plum tree in Japan. Stroll along and learn about the religion of this country while admiring the Japanese ancient shrines.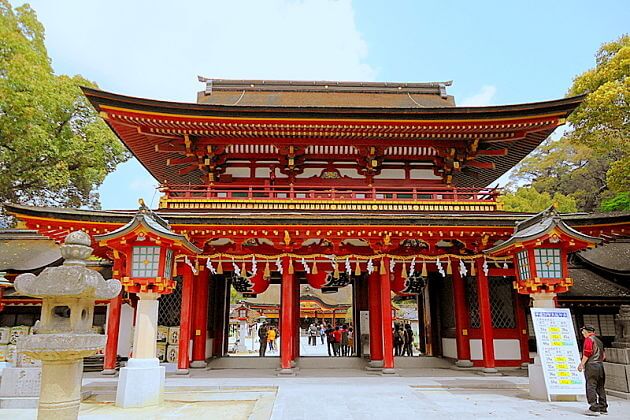 Kyushu National Museum
Be one of the four national museums in the whole country, the Kyushu National Museum included in Fukuoka day tours shows a thorough Japanese culture and history. The museum mainly focuses on the concept of "Understanding Japanese culture from an Asian point of view". Once entering the museum, you can be breathtaking at the modern and unique architectures with the spacious entrance hall designed by talented artists. Admire a variety of exhibition galleries, halls, café shops, and research rooms on four floors that reveal Japanese history from the Prehistoric Era to the Edo Period.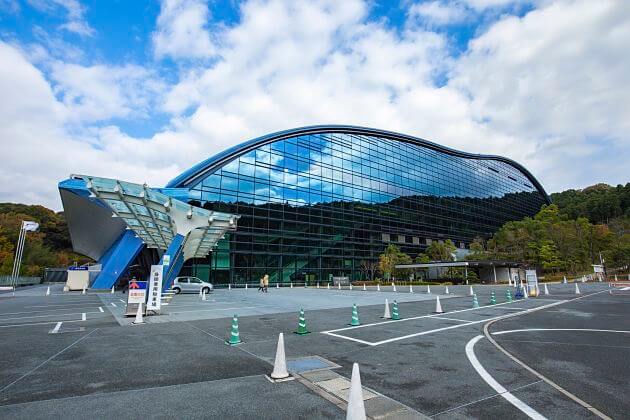 Fukuoka Tower
With the height of 234 meters above the sea level, Fukuoka Tower is the highest building in the city and the tallest seaside tower in the whole country. Was built for the 100th anniversary of Fukuoka City, the tower is specially covered by more than 8000 mirrors and a three-storied observation deck at 123 meters height providing the wonderful views over the city. The bird-eye view of Fukuoka city from the observation deck locating on the 5th floor is fantastic. When Tanabata or Christmas comes, the tower is romantically decorated the starry night view with sparkling lights from the houses and restaurants on the ground.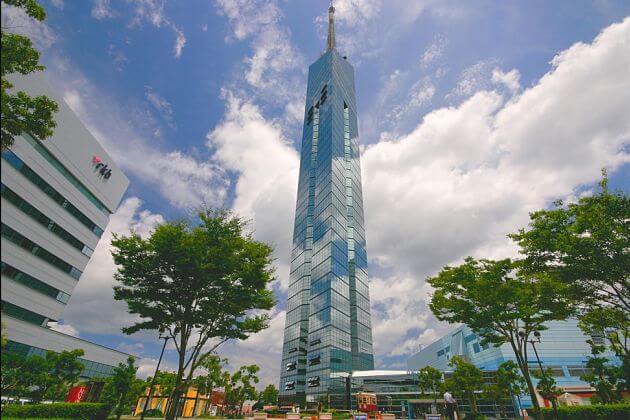 Ohori Park
Ohori Park is a serene park in the center of the city of Fukuoka day tours. It is famous for the walking path landing on over two kilometers that is the best place for jogging, playing with pets, or just strolling by the waterside. Immersed in the beauty of the most wonderful water park in Japan, which served as a guardian protecting the Fukuoka Castle. Enjoy a walk through the large-scale garden and explore the Anacreontic stone bridges leading to three islands standing on the pond. Nearby, freely go shopping in a huge complex of streets after streets full of clothing stores in Tenjin. Stroll along and collect some interesting souvenirs for your friends and family.