Get away from the crowded and travel southwards for about 25km by this Kuala Lumpur shore excursion to discover the best of this city. Marvel at the colossal architecture set against the backdrop of lush greenery – the city will leave you spell bound.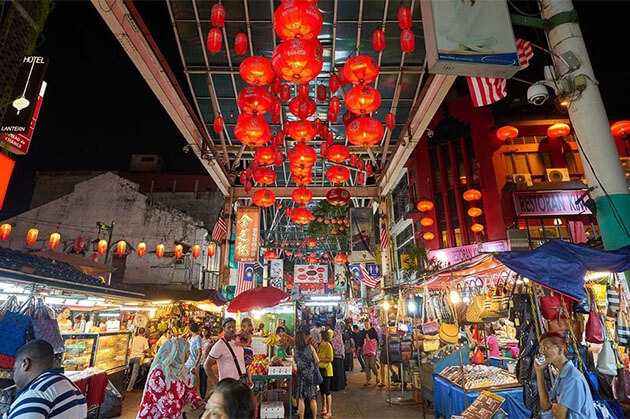 Depart from Port Klang to Kuala Lumpur City Centre. Our first stop will be at a local café or normally known as Kopitiam in Chinatown of Kuala Lumpur. At this coffee shop, you will try toasted or steamed breads with local jam made from coconut and sugar, soft boiled eggs and local coffee/tea (included) in truly local atmosphere. Drive pass Chinatown to Independence Square, or locally known as Dataran Merdeka (photo stop).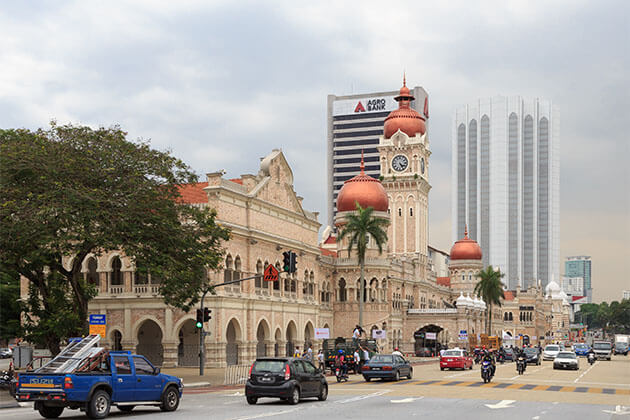 Here, witness picturesque Sultan Abdul Samad Building, Royal Selangor Club, St Mary's Church, Kuala Lumpur oldest mosque – Jamek Mosque and KL River of Life,  which is also the birth place of Kuala Lumpur that will become alive in the evening with light and fountain show.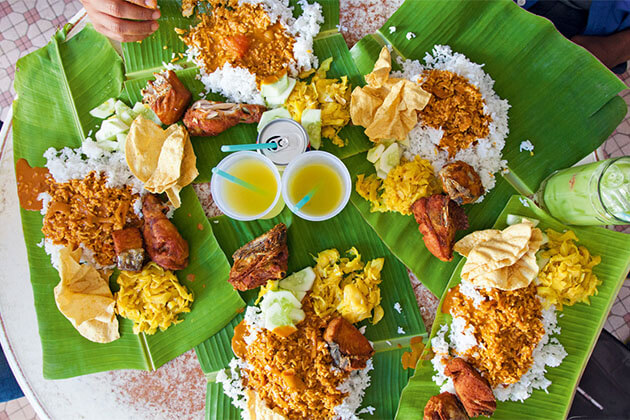 Next, onward to Petronas Twin Towers (photo stop). Take sometime to admire the iconic building before head to one of the mini café in the shopping mall, serving local homemade cake and savories. You will be tasting few of them or known as kueh paired with Malaysia's most popular tea, Teh Tarik – made of black hot tea mixed with condense milk with foam on top. Lastly, head to Banana Leaf Café.
Originated from South India, you will be served with Banana Leaf Rice,  a popular kind of meals in Malaysia. The rice is served on banana leaves and you are encourage to eat with your fingers instead of fork and spoon. Choices of curries will be offered – to be mixed with the rice, together with the condiments that comes together (1 drinks included). At the end of the tour, depart back to Port Klang.