Your Goa shore excursion begins with a warm welcome and picked up by professional guide and driver who will take you through the small-Portuguese-style villages lined up by several large but modest houses. The first stop is the Shanta Durga Temple – a Hindu temple but following the similar structure with a pagoda. Standing out from the greenery nature is the white towers and the temple with red tiled roofs, while inside, the chariot of the goddess is lighted up with the royalty color – gold and black.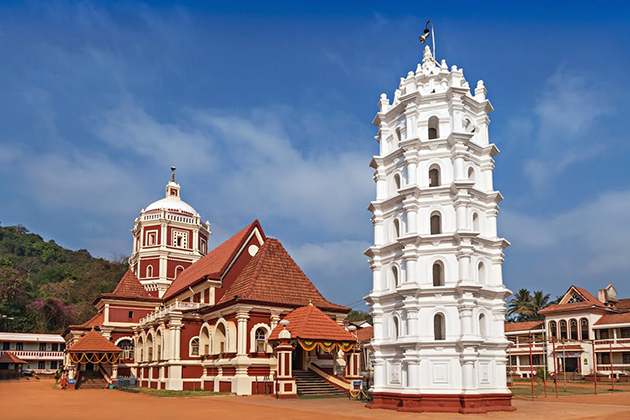 Then, hop on a Spice plantation. Stroll along the tropical forest in the spectacled sunshine, you will be breathtaking with several spices such as chilies, vanilla, black pepper cardamom, nutmeg, peppercorns and more. The plantation is the show of different kinds of tropical trees and fruits. Taste some fresh starfruits, jackfruit, custard apple, bananas, papayas, and pineapple while taking some unique photos under particular Cashew and Betel Nut palm trees.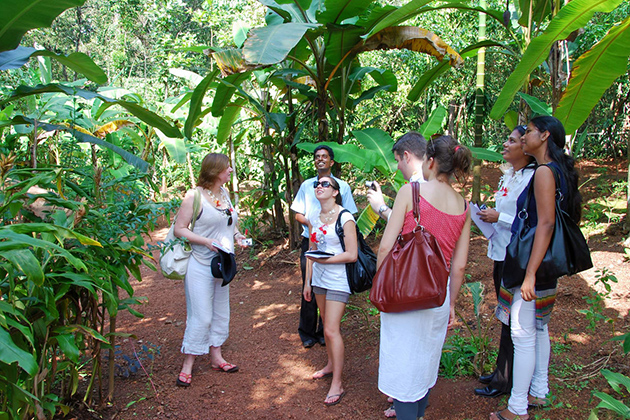 After tasting some spices, join a savory traditional Goa Lunch. Try to guess what spices are in the dishes, you may find it not easy despite just have tasted before. For those who don't fit the Indian cuisine well, the fresh meal can be made followed the Western tastes.
Your trip to explore Goa completes with a drive back to port for next Asia shore excursions.