Manila impresses you with many historical sites, natural sceneries but also with many incredible experiences. During the visit to Manila, if you are looking for some local experiences and just want to spend time relaxing and having fun, Greenhills Shopping Center is right place for you with thousands of local vendors, variety of food and products. Your bargaining skill will rise up and give you unforgettable moment here.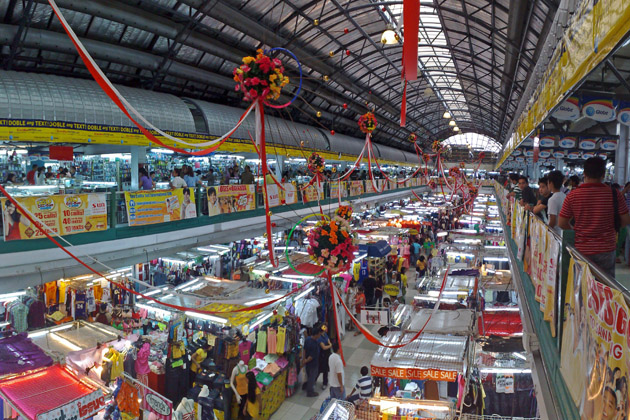 Greenhills Shopping Center has overcome a long history with the title "The first ever shopping mall in Phillipines" since the early 1970s. Don't expect this shopping mall to be luxurious or charming; the feature that makes it different from the other shopping mall is its traditional and local beauty existing in every corner with each vendor. For more precisely, it is exactly like a market or flea market, heaven of bargaining and hustling.
In this center, they sell everything that you need from clothes, bags, fake high-end fashion, electronics, souvenir, art, furniture, etc. And it is time for you to practice your bargaining skill and the result is amazing: you will have a chance to buy a pair of shoes, a pant, a bag, etc at the insane price. The price will absolutely vary with the quality; you had better watch out and take some careful consideration. The experience is incredible, believe me.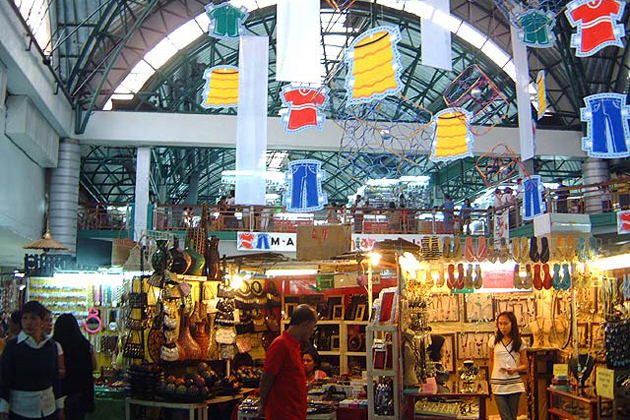 Moreover, food stalls shouldn't be missed out in Greenhill Shopping Mall. You had been tired of Western restaurant with the same old style and craving for local cuisine then here is your heaven. There are tons of delicious and cheap Filipino street food and drinks out there. No other place will be better than this with the combination of shopping and cuisine, bargaining and relaxing.
Be tired of shopping and just sit down for a little bit to refill your energy with food and refreshment and then continue get some leisure from bargaining. The trip is endless and full of excitement.
Opening Hour: 10AM-8PM