Hai Phong Great Church is located between Hoang Van Thu Street and Pham Ba Truc Street in the city of Hai Phong. The church has circumference of approximately 400m. The main hall of the church built in the Gothic style of 47 m long and 17 m wide, enough space for thousands of parishioners. The bell is put on the tower of 28m high… The Saint Dominique Seminary (now the Dinh Tien Hoang Primary School) located opposite to the church in Hoang Van Thu Street. All the religious buildings built in 1820s.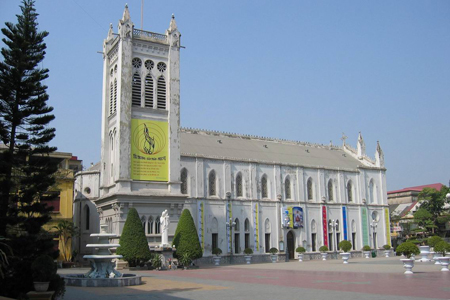 The church takes place many events and holidays like Christmas Day, the Easter, and other important holidays… In addition, Hai Phong Great Church is also organized many charity activities help the poor, disabled children, the elderly…
Hai Phong Great Church is listed in the must-see place when you have chance to visit this lovely port city.