Hanoi lies in the North of Vietnam and is one of the Vietnam's top travel destinations. The graceful city offers a lot of things to do and explore from French-colonial architecture buildings, a rich cuisine and a long history (Hanoi – Thousand Year Civilization). The most important districts in Hanoi are Ba Dinh District (also known as the French Quarter) where the almost government offices are situated and Hoan Kiem District (famous for the Old Quarter) which is hustling and bustling district and business hub as wel as travel destination of the city.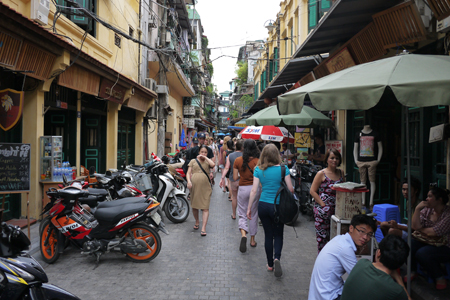 One of the most popular things you may catch in Hanoi that is the street is more hustling and bustling than you imagined before. The street packed with full of busy people with their livelihoods. There are many sidewalk vendors in almost the streets especially in the Old Quarter area where you can get the necessary items for daily life in Hanoi Streets. The traffic may be a problem of the city and the country by experience of exploring the historical area and face with the traffic are the must-do thing and truly well worth it.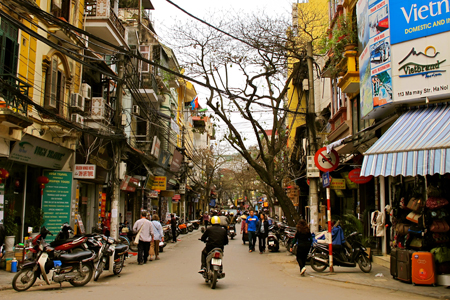 Soak up the busy streets, appreciate the charming colonial architecture, ancient temples and pagodas the Old Quarter situated in the heart of the city in Hoan Kiem District. The special thing may surprise you is the streets which are named after their original businesses dating back over 1000 years ago. The most popular items of daily life such as silk, jewelry, cotton, herbs… sold in particular streets but now all the streets changed partly over time, some have been replaced with a variety of modern-day commodities and services, but most of the streets still preserve their old form and business. Visitors still have a chance to see a graceful Hanoi by discovering the Old Quarter, appreciate some of original goods as well as get a feel of rich old Vietnamese customs.