Van Mieu – The Temple of Literature is one of city's most popular attractions. It was originally built in 1070 dedicated to Confucius, scholars and sages by Ly Thanh Tong. Then in 1076 AD, Vietnam's first university was founded in the same place first for educating royal family and noble (that is the reason why it is called Quoc Tu Giam). Over the years, the buildings have been added and renovated but still preserve the architecture dating back to Ly (1010 – 1225) and Tran dynasties (1225 – 1400). The buildings are excellent example of traditional Vietnamese architecture.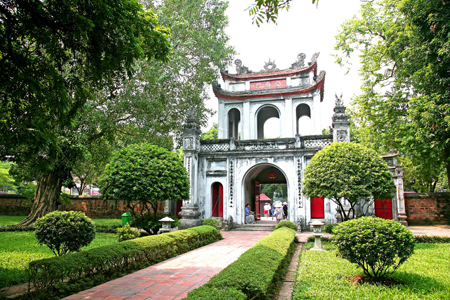 The ancient site includes the Well of Heaven Clarity, Turtle Steles, Pavilion of the constellation, courtyards, passageways and a late of literature. You will discover the Ly and Tran's architecture in a sacred and reverent place where thousands of doctors graduated in what now has become a memorial to educate the future generations.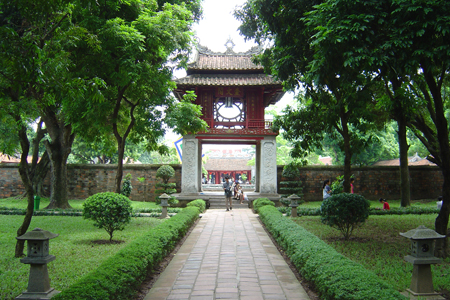 There are five courtyards at the temple including two courtyards ornamented with landscaped gardens, the third is home to large pond which also known as the Well of Heaven Clarity while the forth courtyard is called Sage Courtyard with the statue of Confucius and a house of ceremonies. The last courtyard is Thai Hoc featuring a large drum and bell. This place is an important historic site in Hanoi where you can steep in the Vietnamese history and architecture.