Hong Kong Cuisine Style
Due to history as a British colony and the present is one of the most developed commercial ports in the world, Hong Kong has absorbed the quintessence of many countries combining into a diversity culture. Hong Kong cuisine is a factor reflecting clearly this diversity. It is heavily influenced by the neighbor regions – Cantonese, Shanghai, Chinese, other Asian countries – Japanese, Korean, Southeast Asian, and British cuisine. This country is given the reputation "World's Fair of Food". With thousands of restaurants and food stalls throughout the country, Hong Kong shore excursions attract millions of visitors per year.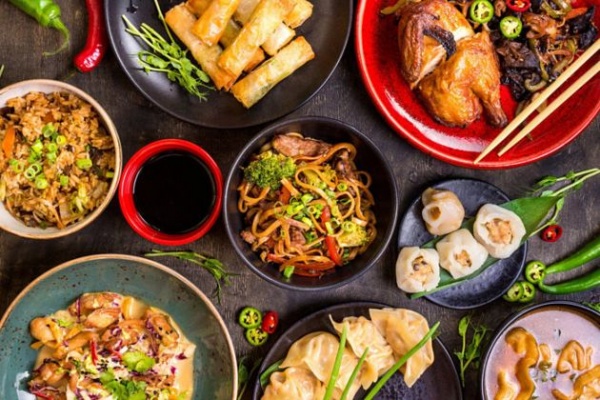 Hong Kong which is known as an ideal destination always attracts tourists' attention by the diverse cuisine featuring local characteristics. Despite a population of only 6 million, there are 12,000 restaurants and thousands of small stalls along the streets. Due to the profound influence of Chinese cuisine, Hong Kong cuisine has its own unique characteristics such as a little spicy and a little oily in the culinary style; hence, Hong Kong dishes are attractive enough to make anyone's mouth water. Each dish which brings a distinct taste in harmony with various colors features the elegance and delicacy of Hong Kong people. The list below would provide should-try dishes for those who make a Hong Kong shore excursion.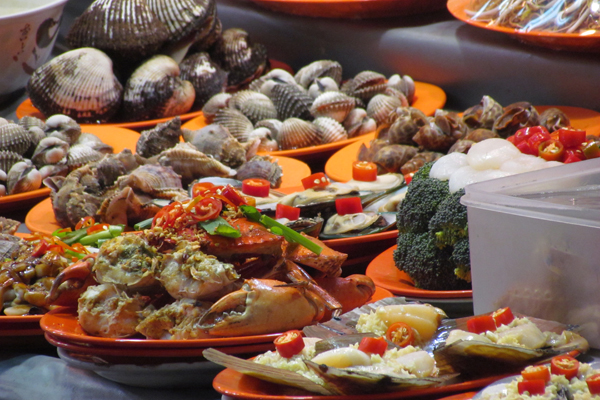 Which Dishes to Eat & Where to Try in Hong Kong
Hong Kong Traditional Food
Hong Kong Dim Sums
Rice and wheat flour are mixed together to cover minced meat or seafood inside. The dim sums have many different shapes, mostly like tiny mantou steamed in bamboo baskets. The inner core of dim sum is made of different ingredients such as braised chicken feet, porky xiu mai, and shrimp. Especially, people usually taste dim sums as light dishes for breakfast, lunch, or afternoon that comes with a cup of hot tea. Rice flour, wheat flour with shredded meat or seafood inside steamed in bamboo baskets.
Where to Try Dim Sums in Hong Kong
Lin Heung Teahouse locates in Sheung Wan, Hong Kong rated by CNN as having the best dim sum atmosphere.
Sam Hui Yat also in Sheung Wan, is just a small place and all the bamboo steamers are at the front of the restaurant.
Duen Kee Restaurant located on Hong Kong's Chuen Lung Mountain, just outside of the main city edge of Hong Kong. This teahouse run by a family with the tradition of cooking dim sum with the old-fashioned flavors.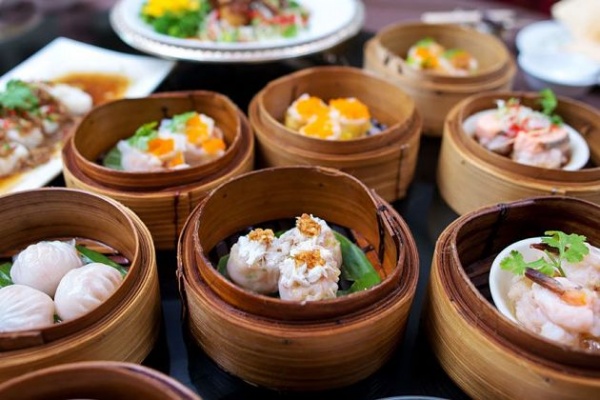 Steamed Fish
Another typical Hong Kong dish is steamed fish. This dish can be cooked in many different ways. The two most popular ways are cooked with chopped ginger, green onions, soy sauce, and the other way is cooked with black bean sauce. Most restaurants use fresh fish for the best taste.
Where to Try Steamed Fish in Hong Kong
Yee Hope Seafood Restaurant to taste the freshest flavor of fish guaranteed by the location right at the wholesale Aberdeen Fish Market.
Wing Kee Restaurant is also a good choice if you are in Wan Chai.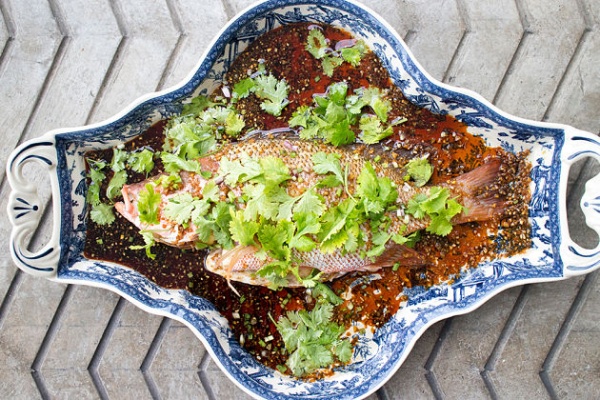 Lo Mai Gai
Lo mai gai is another good choice for dim sum non-addicts but has to enjoy a meal in dim sum restaurants. The dish is made from sticky rice eaten with chicken, pork, and Chinese sausage on the top. The special thing in here is the rice was steamed within a lotus leaf for a long time that the fragrance of lotus permeated into it.
Where to Try Lo Mai Gai in Hong Kong
Lo Mai Gai is usually served with dim sum. You can find this dish in any dim sum restaurant across the country.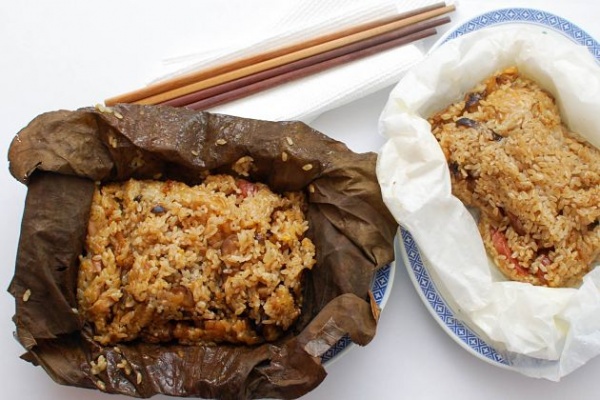 Clay Pot Rice
Rice is cooked in a clay pot and is tasted with some attached ingredients such as chicken, beef, pork, Chinese sausage, vegetables, and mushrooms. The secret thing that makes the best flavor of clay pot rice is the sauce splashed over the rice with the irresistible fragrant and delicious taste.
Where to Try Clay Pot Rice in Hong Kong
Four Seasons Clay Pot Rice – a budget restaurant looked like a food court located in Yau Ma Tei.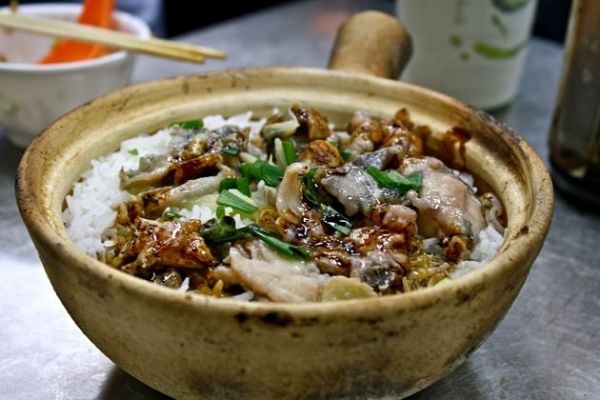 Eggplant with Minced Pork
Eggplant cut into slices and fried with cucumbers, then added with minced pork and fried with broad bean paste and seasonings, such as red peppers, ginger, garlic, sugar, salt, and soy sauce.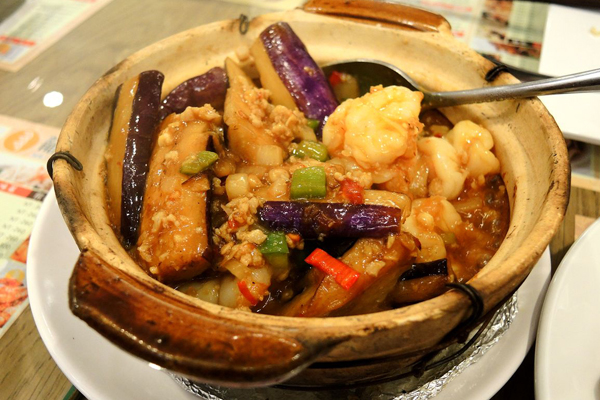 Fish Ball Noodles
Fish balls are a popular street food throughout many countries in Asia. The image of tiny globular fish balls is not only attractive with children but adults also love it. The fact that this dish is really healthy to eat, and becomes more delicious if coming with noodles. Fish balls noodles can be tasted in many Asia countries, but fishball noodles in Hong Kong are something overly smooth and spongy.
Where to Try Fish Ball Noodles in Hong Kong
Wong Lam Kee's in Shau Kei Wan with the history of cooking fish ball noodles for over 40 years. Try onion fish balls which are handmade everyday morning.
Kai Kee Noodle in Tsim Sha Tsui is more well-known with deep-fried fish soup, but this flavorsome and crispy dish is too good to be missed.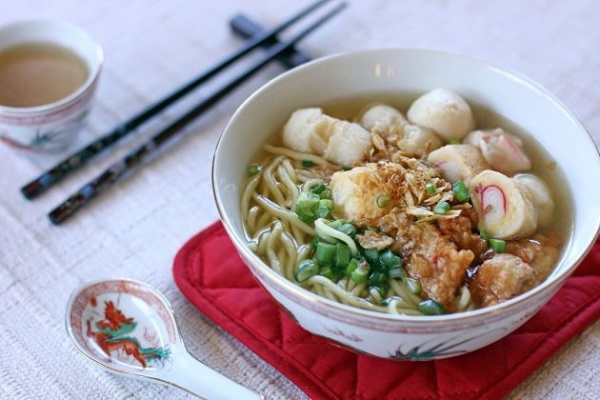 Curry Fried Rice
Nearly burnt by the hot fire to take the delicious crispy, curry fried rice is eaten with some other food such as egg, ham, and a little bit of seafood. Right to the name, rice is basted with curry to achieve the oily but incredible taste. The curry fried rice is the most delicious type of rice in Hong Kong cuisine.
Where to Try Curry Fried Rice in Hong Kong
Yuk Kin Fast Food in Sheung Wan is more than a corner shop with some tables set up outside.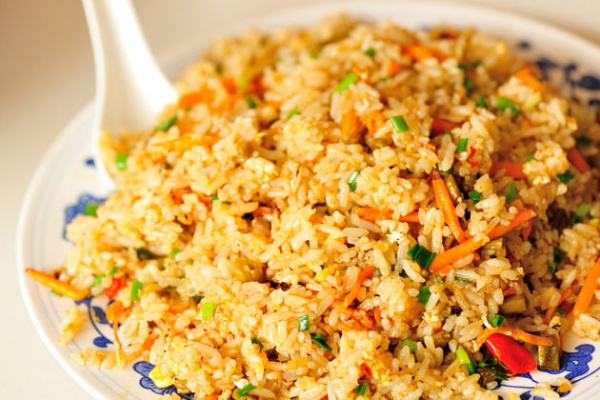 Brisket Noodles
Brisket noodles have the star is beef brisket softly stewed in a plenty of Chinese herbs and spices until completely reach the perfection. This dish is commonly served with noodles and rib soup or puts on a plate with dry noodles. Beef brisket noodles also come with flavorful curry and nuggets of tendon.
Where to Try Brisket Noodles in Hong Kong
Kau Kee Restaurant located in Gough Street dated back to over 90 years. Brisket Noodles is one of their two main dishes.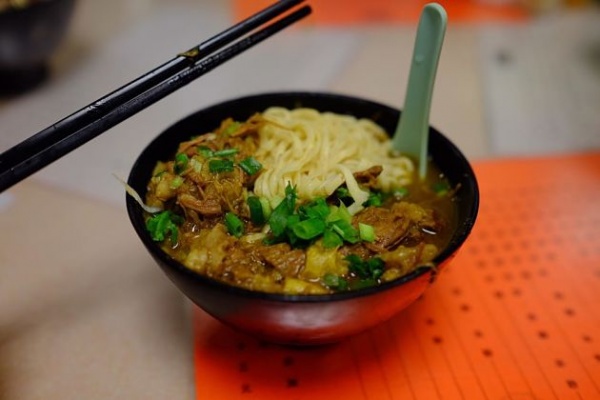 Cantonese-style Food in Hong Kong
Roast Goose
Roast Goose is a special dish inspired by the Cantonese cuisine. Beside the main ingredients told in the name – goose – many other secrets are cut into small pieces then put under the skin, meat, and soft bone to make the best dish with good smell. Roast goose is sampled with plum sauce. A whole goose roasted with secret ingredients, cut into small pieces, each piece with skin, meat and soft bone, and eaten with plum sauce.
Where to Try Roast Goose in Hong Kong
Yung Kee is well-known for offering the best Roast Goose for over decades located in Central Hong Kong.
Yue Kee, with the history of over 40 years, is the most outstanding restaurant in Hong Kong serving delicious Roast Goose. Have to mention that the former U.S. Consul General in Hong Kong was a loyal customer.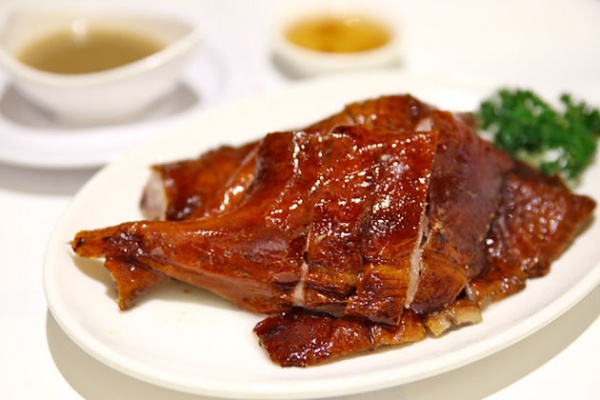 Wind Sand Chicken
Wind sand in here does not mean that the chicken is hashed into small pieces as sand, but mentions to the surface of chicken looked like sand. This Cantonese-style dish is so crispy and oily chicken, you can find it the same as deep fried chicken instead of roasted one. The skin outside covered with fried flour is slightly chewy and the chicken inside is moist and juicy. A special sauce is served to dip the chicken into. A whole chicken flavored, roasted and then added with garlic pieces.
Where to Try Wind Sand Chicken in Hong Kong
Wing Kee Restaurant located at Bowrington Market. Prepare for a crowd sitting to enjoy a chicken wing.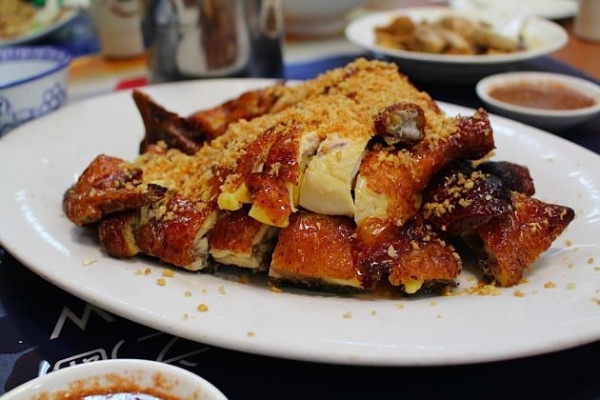 Black Bean Sauce Seafood
Hong Kong cuisine is influenced too much by Cantonese culture that many must-trying dishes in this region have the origin from Cantonese. Leave these simple food with rice behind to enjoy a new level of cuisine, more delicate and more complicated one. Black bean sauce seafood (or meat and ribs) has a complicate preparation which chef have to stir fry seafood with salty of fermented black bean sauce. The taste is same as the oyster sauce but more salty and cheesy.
Where to Try Black Bean Sauce Seafood in Hong Kong
Tung Po Restaurant located in the North Point of Hong Kong provides one of the best Hong Kong atmospheres with large round tables, noisy crowds, but hack-speed services.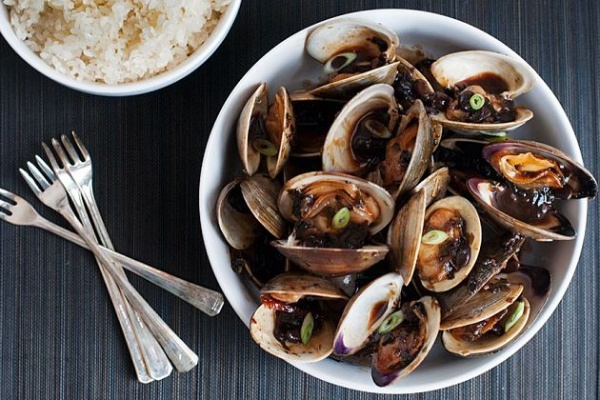 Sweet & Sour Pork
The name tells it all. This dish has the sweet flavor brought by treacle sugar and the sour coming from tomatoes. In some restaurants, they add some chili slices for spicy to wake up your sense. Without any hyperbole effect, sweet and sour pork is one of the most popular Chinese foods that has a good reputation branding throughout the world as a highlight in Chinese cuisine. Having the origin in Cantonese, this dish can be widely found in many local restaurants in Hong Kong. Pork is cut into bite-sized pieces and deep fried with pepper, tomatoes, and onions in a mixture of sugar and vinegary sauce.
Where to Try Sweet & Sour Pork in Hong Kong
Sing Kee located in the bustling Stanley Street provides the oily sweet and sour pork perfectly tasted with white rice.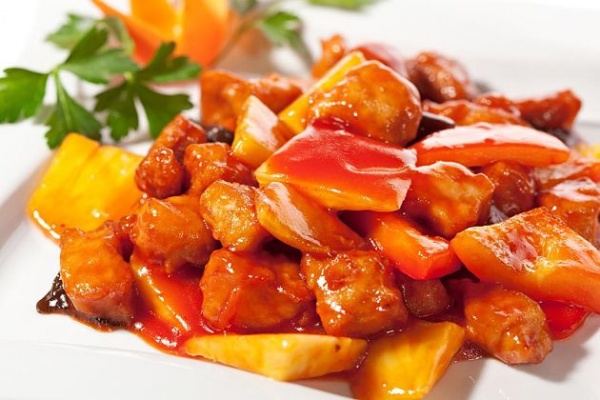 Unique and Weird Dishes in Hong Kong
Phoenix Talons (Chicken's Feet)
Fried chickens' feet served with pork ribs and rice. Although most foreigners feel a little afraid when hearing about chicken's feet, local people consider Phoenix Talons is a weird but delicious food in Hong Kong, especially the elder generations. The nails of the chicken are cut off to get a better and cleaner look.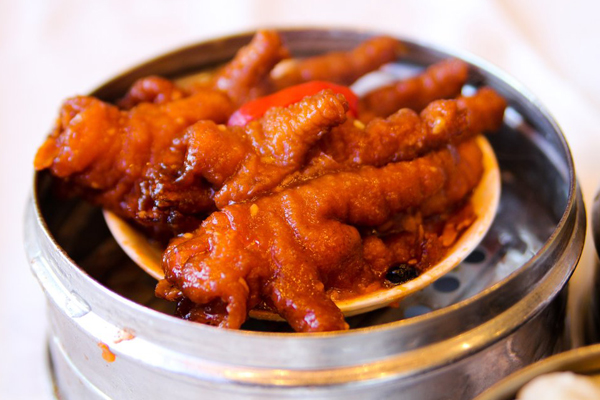 Snake soup
Not as scary as its name, this Chinese-style food is really delicious if you choose the right restaurant. If you dare to try it, winter is the best time to taste. Snake meat shredded into thin white strips and served in a broth of mushrooms, seafood, and lemon leaves.
Where to Try Snake Soup in Hong Kong
She Wong Yee located in Causeway Bay provides hearty snake soup with fresh rice crackers, chrysanthemum petals, and lemongrass.
She Wong Lam is also in Sheung Wan with the history of over 130 years.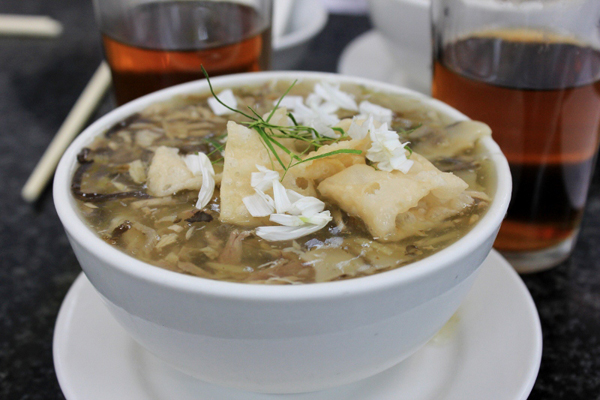 Hong Kong Desserts
Sago Mix
Seasonal fruits combined with milky fragrance and chewiness of sago. Fruits cut into small pieces soaking in the coconut milk bringing the unforgettable sweet flavor in this dish.
Where to Try Sago Mix in Hong Kong
Hui Lau Shan is the best of all standing in Tung Choi Street near Ladies Market.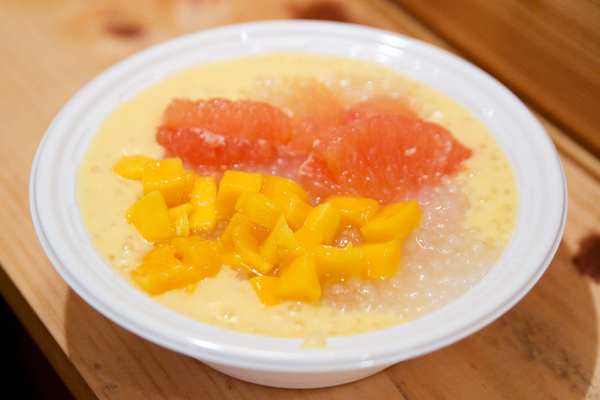 Pineapple Bread
A mixture of sugar, eggs, flour, and lard form a crisp surface with soft bread underneath. Although its name is pineapple bread, this food does not actually have pineapple inside. The name is referring to its shape and delicious color.
Pineapple bread can be easily found in many bakeries throughout Hong Kong.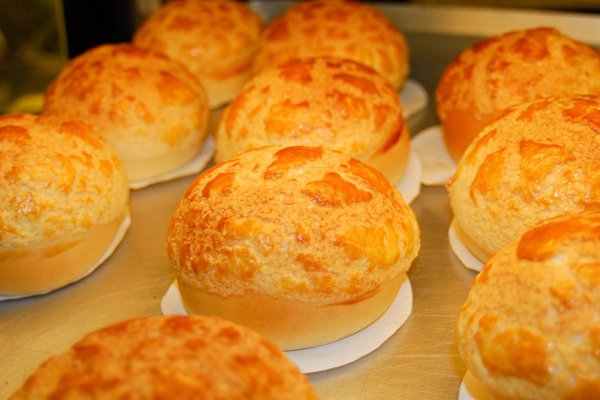 Hong Kong Milk Tea
Hong Kong milk tea is a featured drink which has the origin from Taiwan. This drink is a mixture of black tea and lots of condensed milk. The milk tea is usually tasted with sticky bubble pearl. Just a gulp can wake up your sweet sense rapidly.
Where to Try Hong Kong Milk Tea in Hong Kong
This drink is so popular that you can easily find it in the most coffee shop throughout the region.