Lying grand in North Yangon, Kaba Aye Pagoda is ideal destination for having a serene pagoda experience. With the name "Kaba Aye" meaning "world peace", the Pagoda was erected in 1952 to commemorate to the Six World Buddhist Synod Council.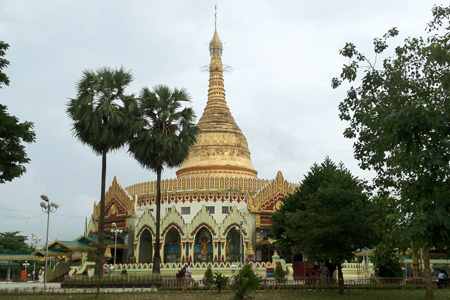 Kaba Aye Pagoda occupies a total area of 111 feet. The main pagoda measures 36 meters tall and is surrounded by five porches topped with elaborately carved arches. This structure resembles a colorful umbrella. Upon entering the Pagoda, visitors will get a feel for an atmosphere of peace and quiet oozing everywhere among the beautiful murals of nature in blue and green colors. Moreover, there are numerous Buddha images that will fascinate you.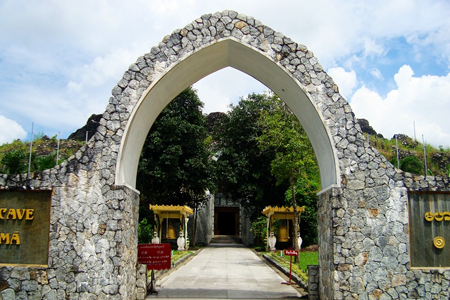 Belonging to the same location with Kaba Aye are Maha Pasana Cave. Its name "Maha Pasana" means Great Cave of Stone – a version of "Satta Panni Cave" in India which held the 1st Buddhist Council. One of the Cave's highlights is a "Calling the Earth to witness" Buddha image.