After meeting your guide at the port, take your first driving to Gokayama village located in the city of Nanto in Toyama Prefecture. Its name means five valleys in English definition rooted in the surrounding of five Alleys: Akaodani, Kami Nashidani, Shimo Nashidani, Otani, and Togadani.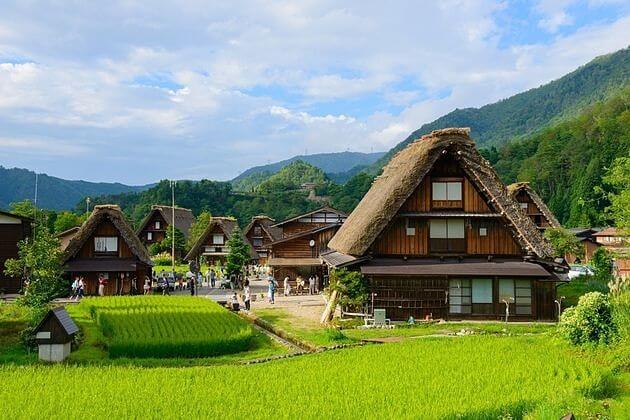 The Japanese built Gassho-style houses in Gokayama without nails, which usually have from three to four flours. Follow your guide to get more detail sights into the Gassho-style houses' characteristics and structure. It was designed to be able to be against the harshest weather, the house roof of the 60-degree triangle is perfect on purpose that snow in winter falls easier and cannot rely on them. It is believed that the architecture of the Buddhist hands is the pray for safe and sound. The village was recognized as a UNESCO World Cultural Heritage Site in 1995 and Japan's sixth World Cultural Heritage Site. After that, learn the way how to make the most popular Japanese paper – Washi.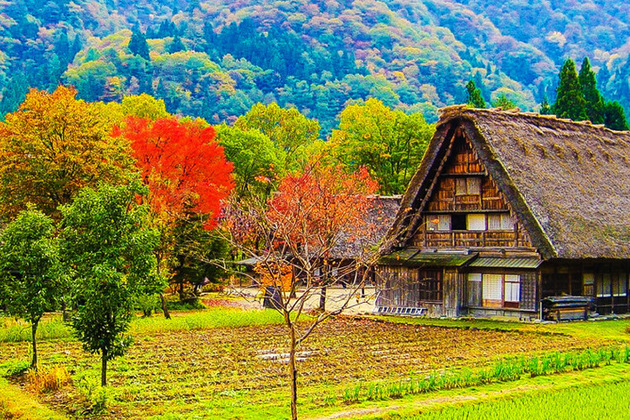 Take an hour car to transfer to Kanazawa and start a new experience in the city. Kanazawa was not one of the targets of nuclear bombing during World War II so that it now still keeps its typical architecture intact. Your trip will not complete without visiting the very famous garden of Kanazawa – Kenrokuen Garden. Open up in 1875, the garden is one of the three must-see beautiful gardens while visiting Japan. A wide range of trees, waterfalls and blossom flowers make you surprise and immerse completely in the beautiful scene, especially a Japanese technique to protect the tree from heavy snow named Yukitsuri. Walk through the gardens and contemplate the wonderful landscape together with enjoying green tea to make your soul peaceful. Trip ends when driver transfers you back to port.