Upon arrival at the Toyama port, your local guide and driver transfer to Kenrokuen Garden justifiably classified as one of Japan's "three most beautiful landscape gardens". The name Kenrokuen literally means "Garden of the Six Sublimities", referring to the spaciousness, seclusion, artificiality, antiquity, abundant water, and broad views, which according to Chinese landscape theory are the six essential attributes that make up a perfect garden. Take a stroll around Kenrokuen, you can get a glimpse of landscape theory as the grounds are teeming with water features, bridges, teahouses, trees, flowers, stones, viewpoints and hidden nooks to discover. In each season, the garden is bloomed with different flowers: plum blossoms in spring, cherry blossoms in early summer, maple trees in autumn, and especially snow flowers in winter, together create a wonderful lively picture.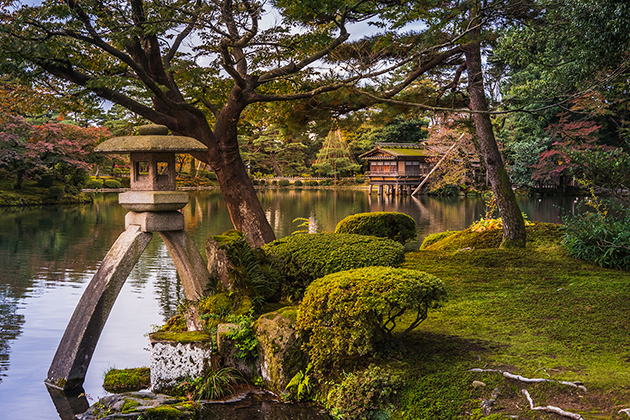 The next place of your Toyama trip is the Higashi Chayamachi Area which is the largest and by far the most interesting area of the city. A chaya is an exclusive type of restaurant where guests are entertained by Geisha – traditional Japanese female entertainers who performing various arts such as classical music, dance, games, and conversation. You can also experience the Japanese lifestyle when sampling some tea and a few sweets while enjoying the scenery outside through the teahouse's window.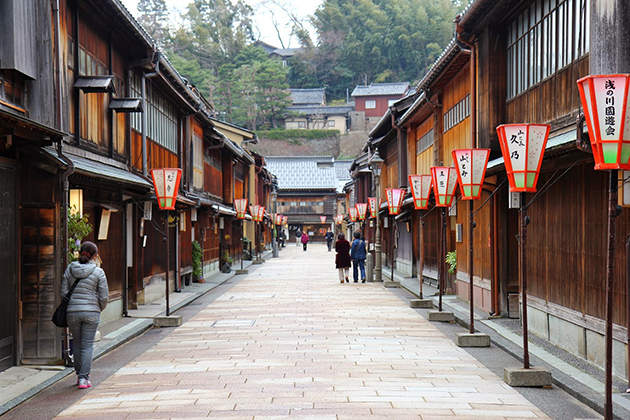 The next place to visit is Omicho Market. Omicho Market has been Kanazawa's largest fresh food market, lined up by about 200 shops and stalls offer fresh seafood which is caught day by day, seasonal products, or even dried seafood, seaweeds, and some common households. Seafood market stalls also sell their freshly made ready to eat sushi, sashimi, and yakitori. Are you hungry? Enjoy the lunch at restaurants inside the market specializing in rice bowls topped with fresh Kanazawa seafood.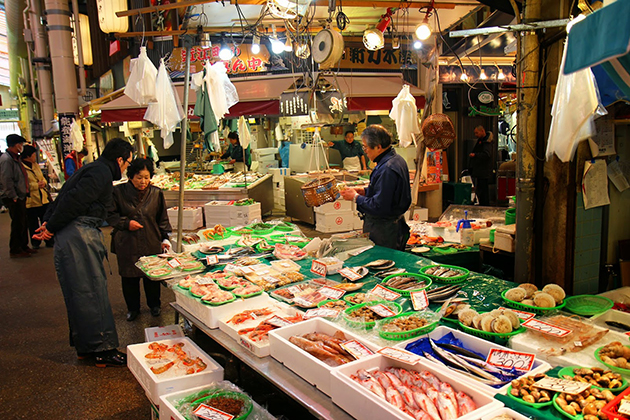 The last stop is Nagamachi Samura district which reveals a historical spirit with the samurai residences, earthen walls, private entrance gates, narrow lanes, and water canals. Likely best visited during spring when the cherry trees fully blossom along the streets and river through town but the other season still worth a visit when the different colors of the leaves create a mesmerizing scenery. The shore excursion completes when you return to port for the next departure.