Upon arrival in port to start your Tokyo shore excursions, a short drive transfers you to the south of the city to a seaside town Kamakura. The allure of the sea is charming and white-sand beach is wonderful where you can enjoy swimming in warm months. Be considered as the second Kyoto in Eastern Japan, inside the town, you can visit various monuments, shrines, temples, restaurants, and souvenir shops. Among these places, we have to mention Kotokuin Temple where famous for the Great Buddha Statue – one of the most popular featured landmarks in the country.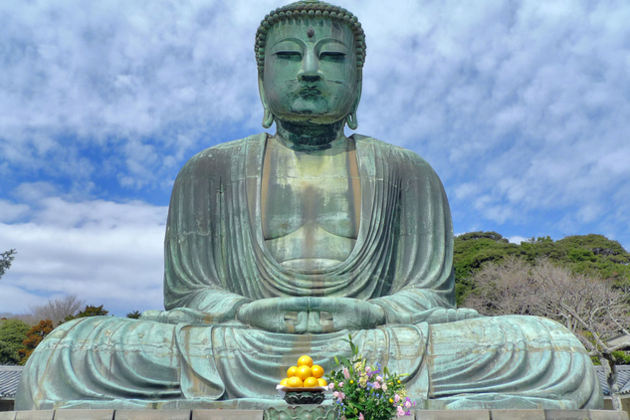 The Great Buddha of Kamakura was cast from bronze from 1252 which dedicates for Amida Buddha. The statue originally located inside the temple building and was formerly covered with a thin layer of gold. Unfortunately, the heavy tsunami in 1492 had totally destroyed the building that during the time of reconstruction, they have to move the rebuilt statue outdoor. Nowadays, there are a few traces of gold-leaf still exist around the ears of the Buddha.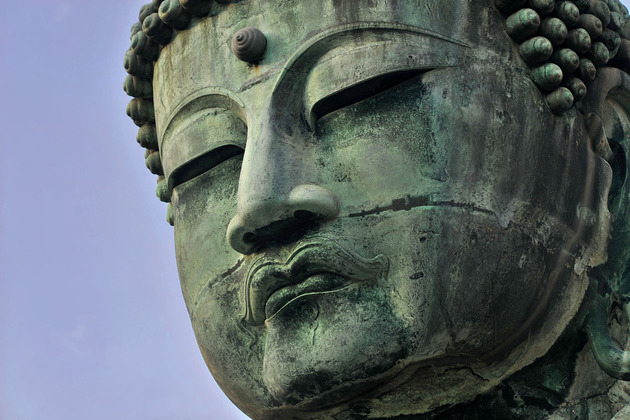 With the weight of 93 tons and the height of over 40 feet, this statue is the second largest Buddha statue in the country, after the Daibutsu in Todaiji Temple in Nara. Daibutsu of Kamakura weighs 93 tons and is over 40 feet tall. The special feature of this statue is that is hollow inside providing the chance for visitors to enter with an extremely cheap fee. Don't quickly think that inside a statue are just some excessive pieces of bronze without any shape, the sight is majestic which is the best for a fisheye shot and you can also admire how they cast and assembled the statue in hundreds of years ago.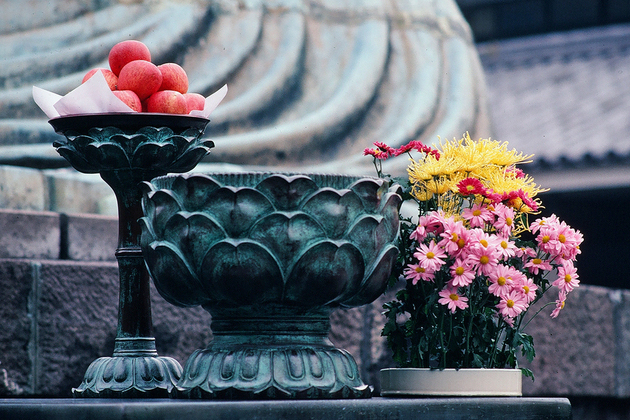 Although the shadow of the Great Buddha of Kamakura is too big, Kotokuin Temple still has many other attractions that are worth your Tokyo shore excursions including idyllic landscape surrounding, poetic stone monuments, and every detail that not everyone can notice their beauty.