Kotokuin Temple is home of the Daibutsu statue, the huge Great Buddha – the best known of Kamakura's attractions. The temple dates from 741, and the bronze statue of Buddha has survived over 700 years of wars, tsunamis and earthquakes. It is now designated as a National Treasure of Japan.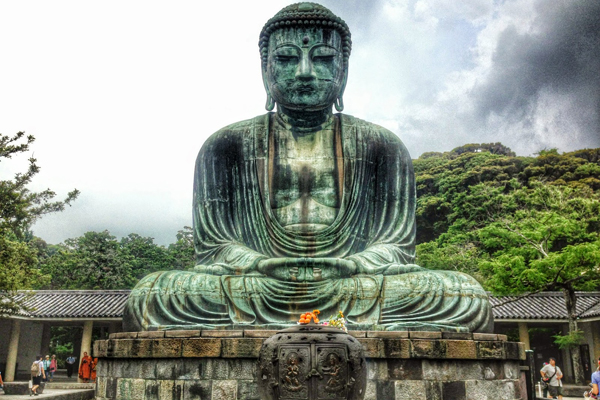 The Great Buddha of Kamakura weighs 121 tons and is 11.3 meters in height. The statue is hollow and can be entered by the public. While today the Great Buddha is in the open, it was originally housed in a huge wooden hall, Daibutsu-den Hall. The hall was damaged by two typhoons (1334 and 1369) and then completely destroyed by an earthquake in 1498. Since that time the Great Buddha of Kamakura has been exposed to the elements, which have tarnished the surface and caused structural damage. Behind the Great Buddha sit four bronze lotus petals. These were cast in the mid-Edo period (1603–1867) with the intention of creating a lotus pedestal for the Great Buddha. Though the original plan was to cast 32 petals, only four were actually completed. The donator's name is inscribed on the front of each petal.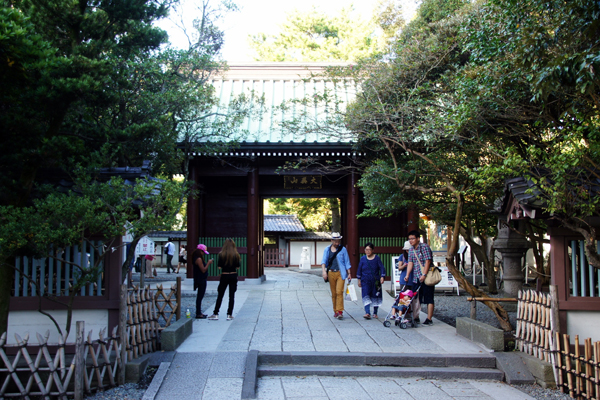 The main temple gate, Nio-mon Gate an early 18th century reconstruction of the gate that was taken from another site. It holds a plaque inscribed with Kotoku-in's official name "Daii-san." The gate was moved together with a pair of Nio (Vajrapani) images, enshrined inside the gate, from another location and rebuilt at the beginning of the 18th century.