Situated outside the east exit of Kamakura Station and included in Tokyo shore excursions, Komachi Street is filled with over 250 restaurants, boutiques, fancy cafes, Japanese-style sweet cafes, and stores selling souvenirs and special items. When it was first established, it started as a random collection of locally-oriented shops, but as times changed it has been introduced as one of Japan's leading tourist spots, frequently appearing in television and magazines.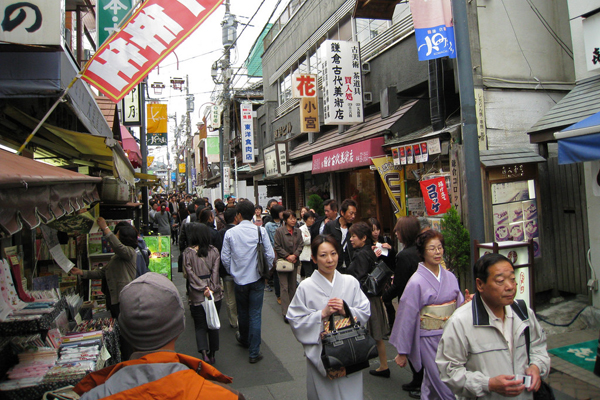 This main shopping street in Kamakura is packed with visitors throughout the year, both locals and foreign tourists. There is a good mix (product and price-wise) of places to spend your money – from shops selling everything relating to hello kitty to fancy pottery and restaurants serving traditional meals to stalls selling snacks. If you are a fan of Japan cuisine, pause at many food stalls to taste some traditional Japanese dishes like takoyaki (fried dough balls stuffed with octopus), fresh-made sembe (rice crackers in range of flavors, like shrimp or sweet soy sauce), purple sweet potato, black sesame, etc. If you only have a few hours to spend in Kamakura, it's worth walking along this street to the city's most important Shinto shrine and you may enjoy watching and window shopping. It is impossible to discover something new such as umbrellas that change colors when it rains and cloth purses made out of intricately folded handkerchiefs.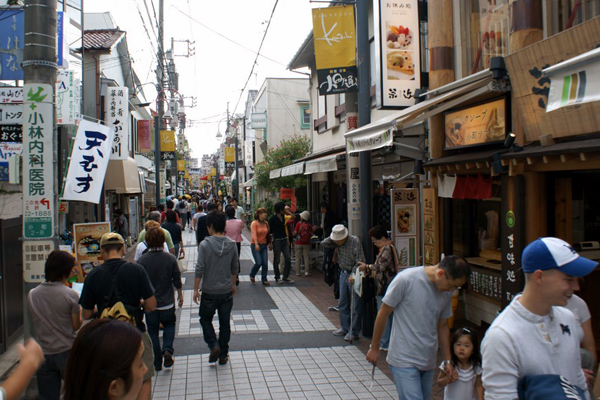 If you plan a Japan shore excursion during the cherry blossom season, do not forget to walk along the sakura-lined Wakamiyo-oji Street that runs parallel to Komachi Street. Moreover, there is a kimono rental shop in Komachi Street. It is fun to put on a kimono and look around the ancient city on a rickshaw. There is no doubt that this street is a fantastic destination to immerse in Japan's culture.