Located at 41 Hoang Du Khuong Street, District 10 and provided by Ho Chi Minh City shore excursions from Phu My port, Museums of Traditional Vietnamese Medicine & Pharmacy (Fito) is the first museum that screens a documentary about the history of Vietnamese medicine profoundly influenced by Chinese philosophy. The objects, the pictures and images displayed in the museum are deeply related to Vietnamese traditional medicine throughout different periods of the country's history.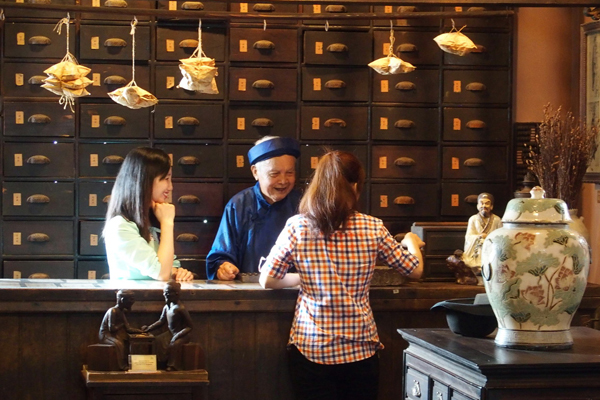 The museum features a collection of 18 exhibition rooms housed over 6 floors with nearly 3000 exhibits pieces in relation to traditional remedies, some of which date back to the Stone Age. Among the objects are collections of instruments used in medicine production, such as medicinal root slicers, apothecary's mortars, pestles, grinders, and knives whose age is about 2,500 years, and they are diverse in materials, size and form. Particularly interesting are the items found in traditional pharmacies, such as scales, printing molds, medicine cabinets, and a variety of pottery and ceramic pieces. The museum is also fitted with audiovisual equipment, which it uses to screen a documentary about the history of traditional medicine in Vietnam. It regularly screens "A Century of Health Care Experiences", a documentary film about the history of Vietnam's traditional medicine. The most solemn place in the museum is an altar created to honor of two most famous Vietnamese medical progenitors, Tue Tinh and Hai Thuong Lan Ong – Le Huu Trac.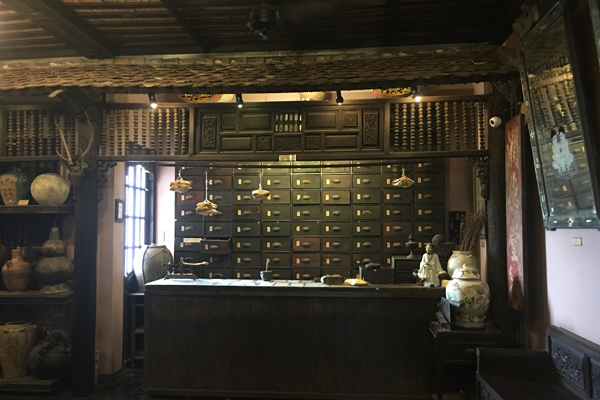 The architecture of this museum is home to the striking characteristics of traditional architecture in different regions of Vietnam. There is a temple door frame from the Red River Delta, a balcony built in the style of ancient Hue and examples of ancient Cham ethnic minority styles. On the walls of the 4th floor, there is a special wood engraving, titled "Vietnam's famous physicians" with the names of 100 eminent physicians, who significantly contributed to the country's traditional medicine between the 12th century and the 20th century. On the wall of the staircase leading down to the ground floor, there is a picture which may be the biggest Vietnamese picture in traditional medicine. On the upper part of the picture, people can see the imaginary depiction of the three parts of Vietnam. The lower part of the picture depicts the streets of traditional medicine. This is a detailed picture describing many aspects of Vietnamese living activity including traditional medicine and is the emblem of the unique treasures that the Fito Museum has gathered all in one, very educational and attractive destination.