Founded in 19th century, Long Son Pagoda is regarded as the most striking construction in Nha Trang. Initially, the Pagoda was nestled on Mount Trai Thuy in 1886 and its name was Dang Long Pagoda. Then, after being devastated by a storm in 1990, Long Son Pagoda was rebuilt at the site like we see today.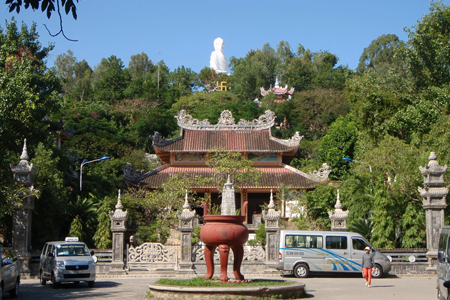 Featuring finely sculpted roof, superb ceramic mosaics and restored frescoes retracing the life of the Buddha, the impressive Pagoda showcases the modern interpretations of traditional motifs.The highlight of Long Son Pagoda is the huge white image of Buddha seating on a lotus blossom. With the height of 14 meter, the Buddha statue overlooks Nha Trang and surrounding areas. There are also fire-ringed relief busts of Thich Quang Duc and six other Buddhist monks who died in self-immolations in 1963 which can be found around the statue's base.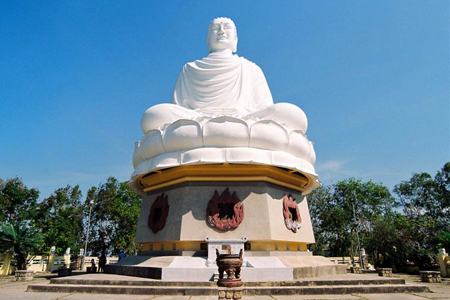 As the headquarters of the Buddhist association in Nha Trang, Long Son Pagoda is ideal spot to get a glimpse at the life of monks and fascinating Buddhist features.