Take a shore excursion to Vung Tau at Phu My port, and visit the remarkable battle site is such an unforgettable trip. Long Tan and Nui Dat Old Battlefield is the most renowned battle fought by the Australian Army during the Viet Nam War. It shows tourists former battle field sites for Australian veterans, along with Nui Dat SS Hill, Long Tan Cross and Old Australian base.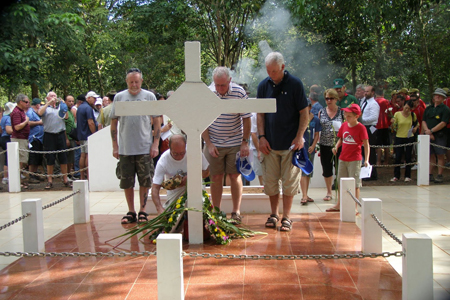 Long Phuoc Tunnels, Minh Dam (no longer the "Secret Zone") and Long Hai
For hiding the mysterious sights, Long Phuoc Tunnel is worthy of a visit by tourists. Situated in Long Phuoc Commune, it is a system of tunnel crossing in all of the five hamlets of the commune: North, West, East, South and Phuoc Huu hamlets. Started with the secret tunnels built in the fight against French, Long Phuoc people expanded it into a tunnel system of many doors and air holes linking these five villages in the war against the Americans. The groups of tunnel are kept with many caches for food, weapons and hospitals.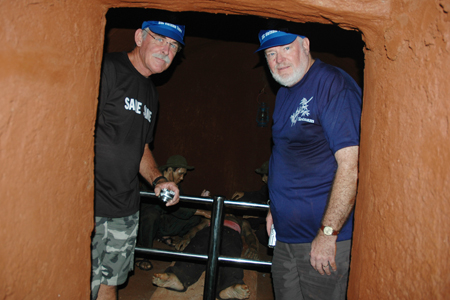 During its existence, the tunnel served as the revolutionary base of Long Phuoc people which helped to protect villages, cause many damages for French military as well. The tunnel complex was recognized as an historical relic by the Ministry of Information and Culture in 1990, and today has become a destination stops for tourists who wish to gain insight into Vietnam history. Additionally, the day tour will leave tourists at Minh Dam – a part of the Long Hai Mountain range. In wartime, the Long Hai's were a Viet Cong base area, but now it's great to visit a spectacular memorial in the area.