Included in Ho Chi Minh City shore excursions transferring from Phu My port, the mellow charm of Vinh Trang Pagoda easily melts the heart of everybody. An ancient southern architectural gem, it will give a first-hand experience of local people's lives in the Mekong Delta. The pagoda belongs to My Phong commune, My Tho City, Tien Giang Province. Known as the largest Buddhist pagodas in Tien Giang Province, it represents Asian architecture and European styles, creating the wonderful, but simple features of this Buddhist pagoda.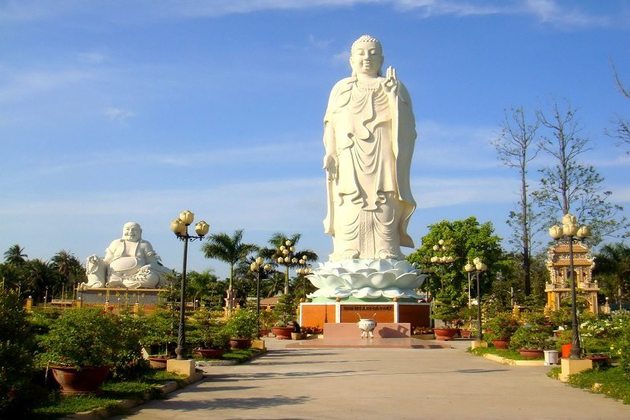 Built in the early 19th century by District Chief Bui Cong Dat, the pagoda comprises five building, two ornamental yards and 178 pillars which compiled the Chinese, Vietnamese and architectural styles. In 1907, superior Buddhist Monk Chanh Hau restored it with the combination of Angkor architecture and European architecture. Inside the pagoda, there are 60 statues made of precious wood, especially the statues of the Amitabha Holy Trinity carved in bronze carved in 1907 – the pinnacle of statuary art in Mekong Delta.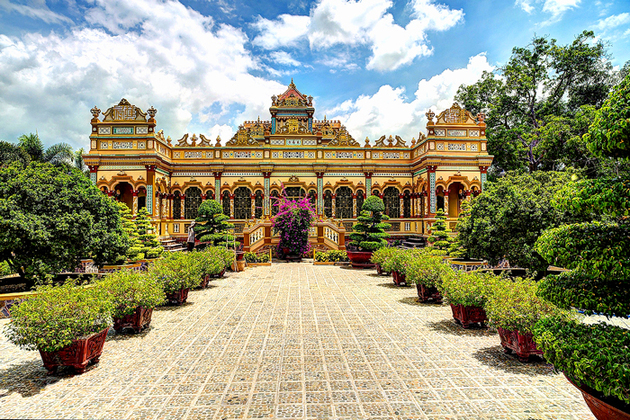 Be immersed in gardens packed with ornamental trees, lotus pools and tombs of the monks, and enjoy a peaceful atmosphere. A unique experience for your shore excursion from Phu My port.