Along with Notre Dame Cathedral, the Reunification Palace, the Saigon Central Post Office is one of the most recognizable highlights in Ho Chi Minh City shore excursions from Phu My port. Built 1886 – 1891 by the experienced French architect, it is well-known as the great masterpiece to be received many visits by tourists all over the world.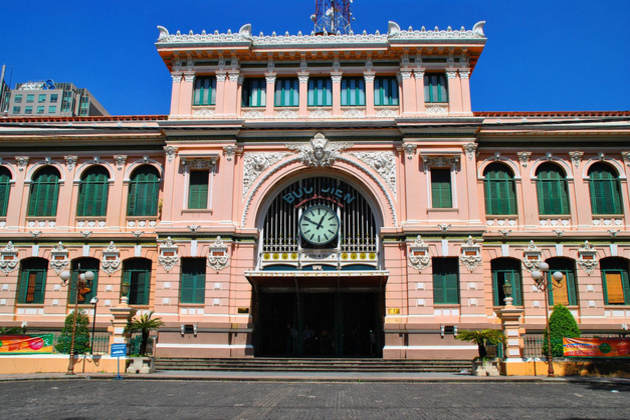 This building captivates tourists by its typical colonial French architecture, a combination of Gothic, Renaissance and French styles. Pattern-tiled floor to its ceilings and numerous wickets; all will enchant them for a passionate look. The design is more attractive with the phone booths, which are the same as the colonial period. Inside the post office, visitors will be enchanted by the building's expansive hall, and a picture of Ho Chi Minh hung in the middle of the room. The high arched ceiling and wooden counters and two large eighteenth century map and telegraph lines will offer a feeling of entering any old post office.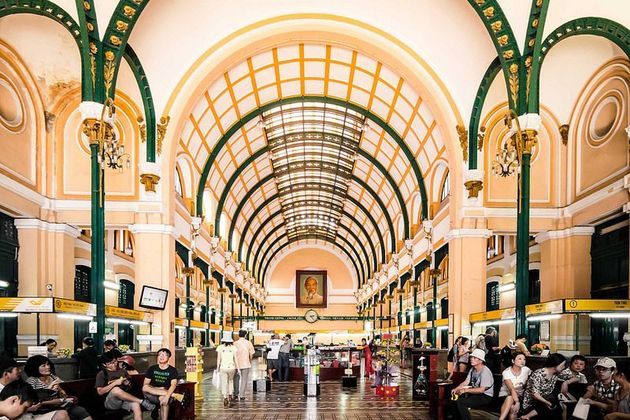 In addition to a great work of colonial architecture, the Central Post Office is still taking on its duty of sending and receiving mail, selling stamps, souvenirs and postcards or using the phone bank to make international calls. Saigon Central Post Office is always packed with day tour or shore excursion at Sai Gon and Phu My port that should not miss.