Hanoi is a paradise with endless inspiration to capture beautiful photos. A long vacation or just get a glimpse of this city by hopping on Hanoi shore excursions will lead you to a variety of Instagrammable spots including architectural buildings, natural parks, historical sites, and cultural heritage. Don't wait too much time on choosing where to go, just have a look at the list below to find the best spots for taking photos in Hanoi.
Hoan Kiem Lake
The idyllic Hoan Kiem Lake is the best place to chill and freely make your own way to enjoy an outdoor photoshoot. Feel like every inch surround the lake could be captured in an artistic way. The highlights are The Huc Bridge painted in bright red color, Ngoc Son Temple with ancient vibe surrounded by a thick layer of green trees, and Turtle Tower standing right in the middle of the lake which stunningly lightens up at night.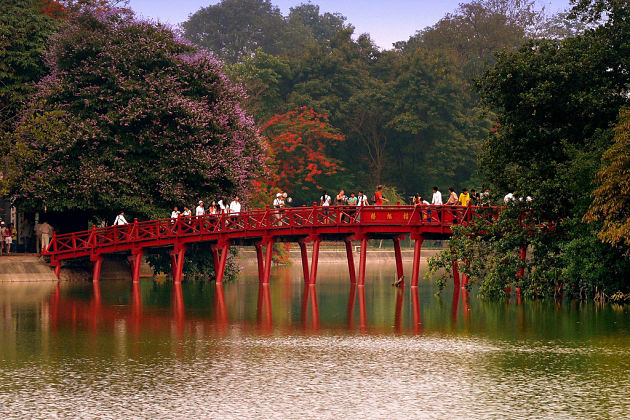 Imperial Citadel of Thang Long
Has served as the capital of Vietnam for more than a thousand years, Hanoi is a huge collection of historical landmarks. One of the highlights is Imperial Citadel of Thang Long served as the royal center built in Ly Dynasty from 1010. After that, this place became the political center for over 13 centuries. This UNESCO World Heritage Site consists of huge gates designed in traditional Vietnam architecture style and a large greeny yard where many festivals and outdoor exhibitions are taken place with several scenes to take beautiful photos.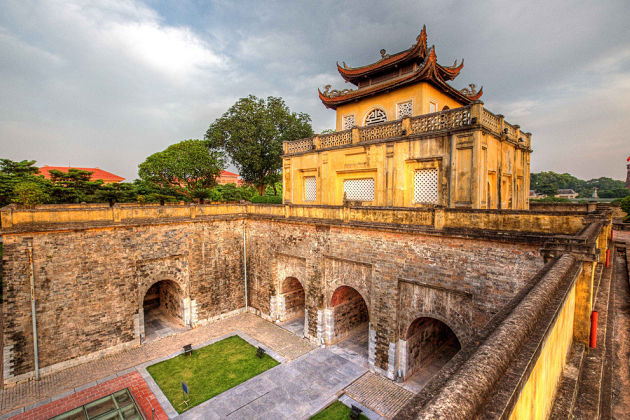 Ho Chi Minh Mausoleum
Ho Chi Minh, the old father of Vietnamese people, became the everlasting symbol revealed in various fields. A huge mausoleum was built as the final resting place for Ho Chi Minh. Not only serves as the most important building in the city, Ho Chi Minh Mausoleum also delivers the chance to capture splendid photos both during daytime or at night. After time strolling along tall trees and large ponds, enjoy your free time picnicking at the grassland in front of the building.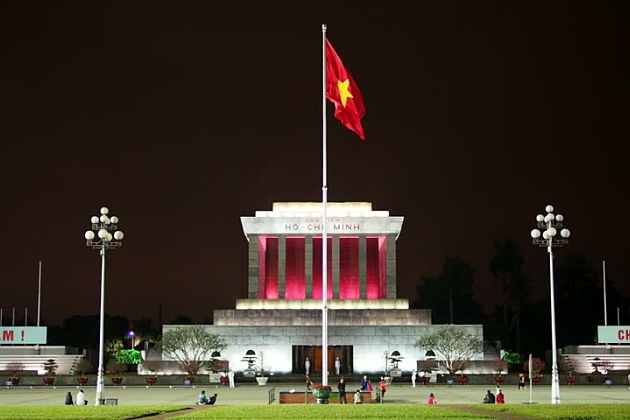 Temple of Literature
Any Hanoi shore excursion cannot miss a visit to cultural and historical sites. Combine two into one by heading to the Temple of Literature – the oldest university of Vietnam which has existed for nearly 1000 years. The featured feudalistic architecture can be clearly seen in every detail of the structure which was initially intended for noble families. Consisting of beautiful gardens with green trees, colorful flowers, and idyllic ponds, Temple of Literature is one of the most photography spots for visitors coming to Hanoi.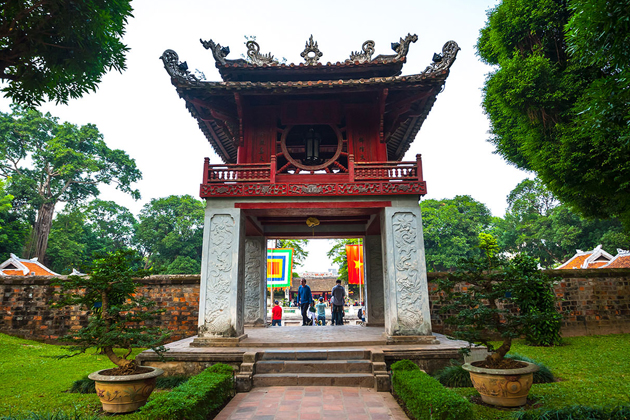 Hanoi Train Street
The train street is an extremely narrow residential alley sitting right inside the Hanoi Old Quarter. Come to this place, the first ever feeling is a little terrify when the train runs close to the houses with the distance is only around a meter. However, this street is a paradise for photo-lovers capturing amazing photos with vintage style. Standing out of the bustle and hustle city, visit the street to soak in the silent atmosphere while witnessing local daily life. Don't mind about the time when the trains coming, local people will remind you or just simply look out when they packing up and move back into their houses twice a day.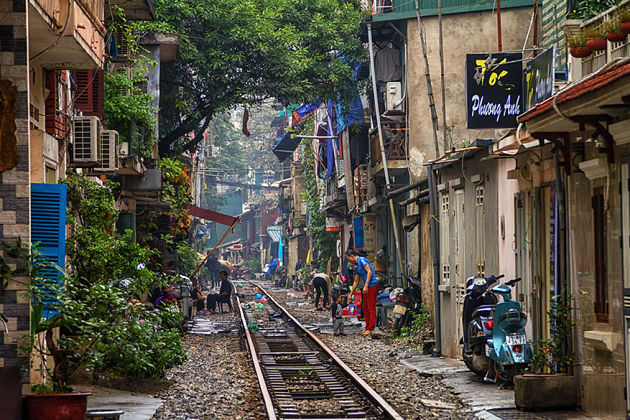 St Joseph Cathedral
Not only being famous with local people, St Joseph Cathedral is even more well-known with foreigners coming to Hanoi. Located in the heart of Hanoi Old Quarter, this Roman Catholic Church is one of the best Instagrammable spots in Hanoi due to its Neo-Gothic style. Moreover, take a seat and sample a glass of iced green lime tea, or "tra chanh" in the local language.