Located in Pudong Park in Lujiazui, the Oriental Pearl TV Tower is surrounded by the Yangpu Bridge in the northeast and the Nanpu Bridge in the southwest, which creates a significant image of "twin dragons playing with pearls". Erected in 1991 and completed after 3 years, the Oriental Pearl TV Tower once used to be the highest building in Shanghai, and it still anchors the skyline with a height of 468 meters high.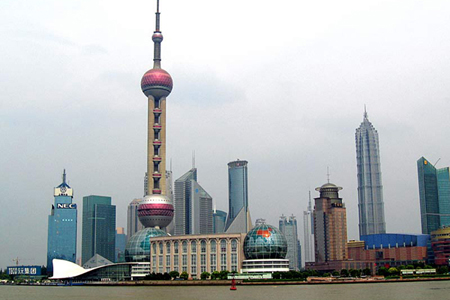 The tower consists of 15 spheres of different sizes at different levels, and there are three large spheres where offer a good view of Shanghai. The structure of Oriental Pearl TV Tower lies on rich green grassland and creates an conception of ""large and small pearls dropping onto a jade plate".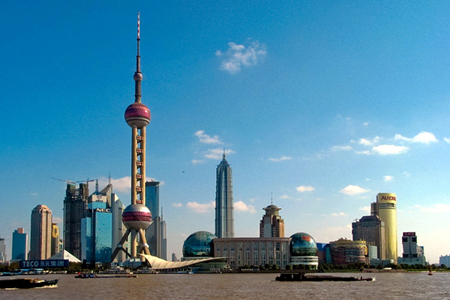 Upon reaching the destination, tourists will be fascinated at the array of activities offered as the unique structure that is home to places of interest, commerce and recreation. Inside the Tower is a recreational palace, whilst the Shanghai Municipal History Museum is situated in the pedestal of tower. The large lower sphere has a futuristic space city where tourists can visit an enthralling sightseeing hall while the base of the tower houses a science fantasy city. Moreover, there is a hotel, shops, restaurants and sightseeing floor in the top. Undoubtedly, the panoramic view of Shanghai from the height of over 400 meters will fill you with wonder at the magnificence that surrounds you.