Dominated the west bank of Huangpu River, The Bund, also known as Zhongshan Dong Yi Lu, has been one of the most recognizable architectural symbols and pride of Shanghai for centuries. Before the 1840s, this road was once a muddy path used for towing boats through the water. Initially, the British chose the Bund as their settlement. At the end of 19th century and beginning of 20th century, colonial-era banks and important office buildings were built, standing tall and impressive on this side of the river. This led to the Bund becoming a major financial hub of East Asia.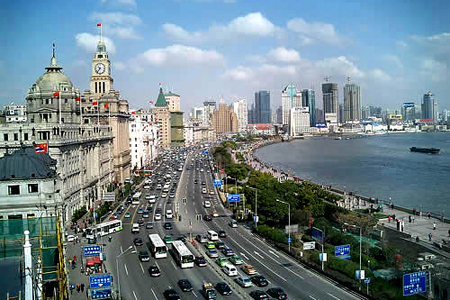 There are 52 various buildings of different architectural styles including Gothic, Baroque, Romanesque, Classicism and the Renaissance. That is the reason why the Bund is also regarded as "The Museum of International Architecture". Moreover, the Bund has a 1,700 meters long flood-control wall which is called "the lovers 'wall". It is said that it was once the symbol of romantic in Shanghai in the last century.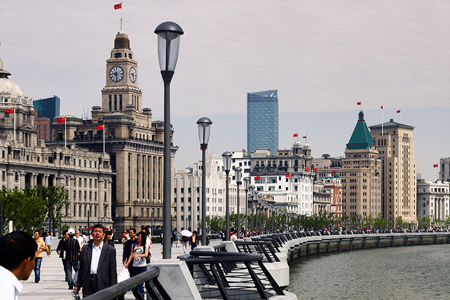 Highlights to see on the Bund are former Hong Kong and Shanghai Banks, the former British Consulate, Customs House, and Peace Hotel. There are other small historic attractions to see including the iron Waibaidu Bridge, a granite obelisk, Monument to the People's Heroes and more. Apart from being a tourist strip, the Bund is a place that everyone enjoys. At sunrise, the boulevard is teeming with locals practicing Tai Chi lesson, jogging or dancing, or snapping shots. And, in the evenings, tourists will see couples ambling along the riverfront, holding hands and watching the spectacular city lights, buildings and lifestyle of Shanghai, which give a lasting reminder that Shanghai was, and in many ways still is, where the East meets the West.