The Castle Museum located in Osaka Castle is an informative museum featuring the castle's history and Toyotomi Hideyoshi. It has an impressive variety of historical materials and the screen displays well-designed for the visitors of all ages.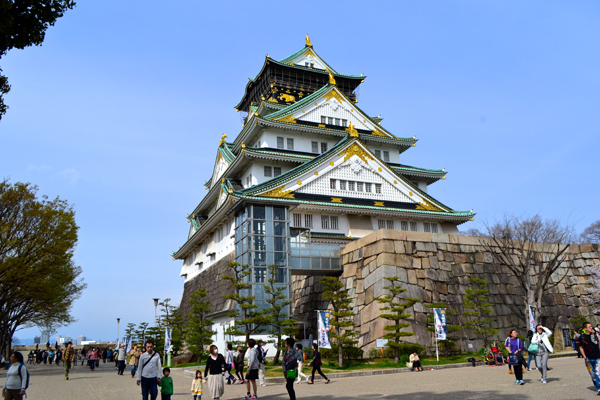 The museum houses a collection of approximately 10,000 historical materials, including artifacts from the Toyotomi period as part of the main collection, which is both qualitatively and quantitatively the greatest in the country. It contains armor and weapons such as swords, folding screens illustrating the wars and battles, gorgeous furnishings and goods in sprinkled pictures, and portraits and letters written by Hideyoshi Toyotomi and other war lords. These artifacts are on display in the museum and can be interchanged as the occasion demands.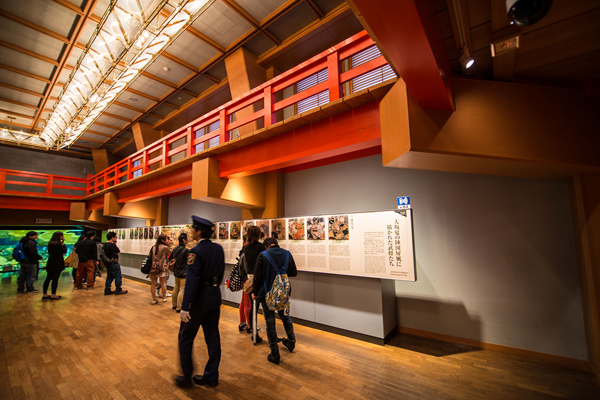 Each floor dedicated to a specific exhibition theme.The diorama on the 7th floor contains 19 scenes from the life of Hideyoshi Toyotomi, karakuri Taikoki, his image shown and moved around by high technology. The miniature figures and the panoramic screens on the 5th floor show the scenes from the folding screen depicting the Summer War of Osaka. Those epic and dynamic screens are great instructions to understand the history. Five programs in series about Hideyoshi Toyotomi and Osaka Castle are shown on the screen, with subtitles in English, Chinese, and Korean at the Theater Room on the 1st floor. In addition, visitors may flock to nearby Osaka Castle Park in the springtime to admire the cherry blossoms.  In the Honmaru Area adjacent to the museum, various events are also hosted throughout the year.