Established in Motomachi section in 1868 at the end of the Edo Period, Kobe Chinatown is a bustling and exciting precinct in Kobe which no visitor to this city should miss, and is regarded as one of Japan's three designated Chinatowns along with those located in Yokohama and Nagasaki.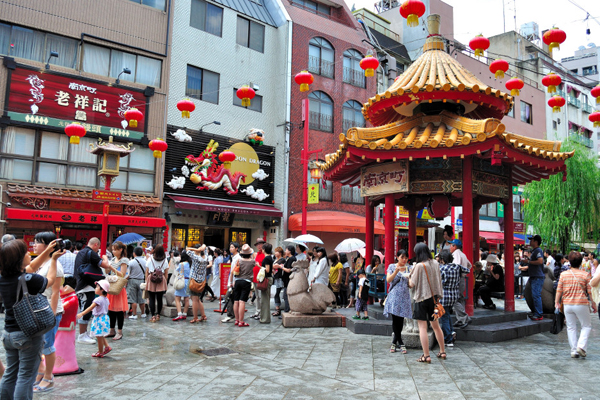 Kobe Chinatown is a popular tourist attraction and shopping and dining district. Two main streets run through the district, meeting each other at a small plaza in the center. The streets are decorated with Chinese lanterns and lined with over 100 restaurants, dozens of street food stalls, mahjong clubs, a Chinese temple and an amazing array of shopping, including groceries, clothing, home wares and novelty items. Lots of colour, lots of atmosphere and lots of tasty smells, especially from the beautiful steamed dumplings sold by the street vendors. If Chinese cuisine is of your interest, it is an ideal destination to try both delicious Chinese street food and seafood at reasonable prices. Original Chinese food is well-represented with dishes from Beijing including Peking Duck, Szechuan, Taiwan and Canton.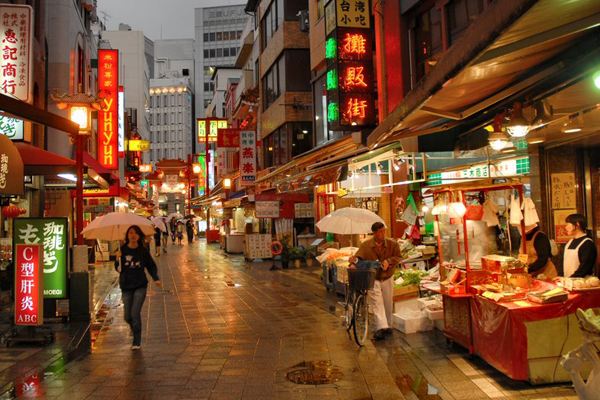 At the intersection of the north-south and east-west is a beautiful pavilion which features 12 stone carvings representing the Chinese Zodiac. The area although usually very busy is a good meeting place. In addition, Kobe's Chinatown is home to several huge events during the year, with Chinese New Year or Shunsetu Sai, being the biggest, complete with fireworks and dancing lions and dragons. This event is spectacular and attracts thousands visitors everyday during the festival.