Constructed in 1636 close to Nagasaki's Chinatown and Sofukuji Temple, Dejima was a man-made island in the port of Nagasaki but today it is not an island anymore. However, a number of Dejima's historical structures have been or are being restored. The ultimate goal is to convert Dejima back into an island by reconstructing each of the former buildings and digging canals around its circumference.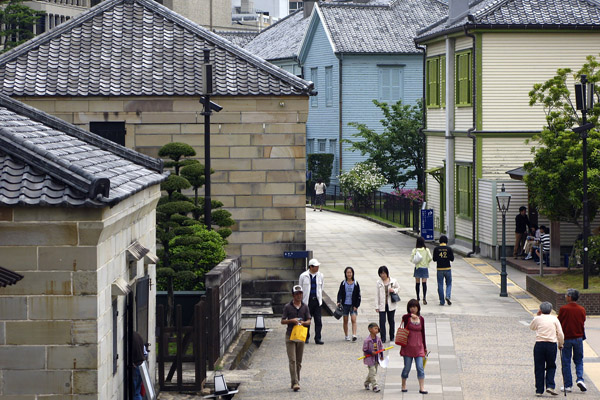 Dejima Museum, located in Dejima, is a cluster of small buildings, has exhibits on the Dutch and other foreign contact with Nagasaki, and free walking-tour maps of the entire site. This museum provides information on the birth of Dejima and the activities of the Dutch East India Company Dejima Factory. It focuses on two themes including trade and culture. There are tidy streets lined on either side by large buildings in traditional Japanese style from the 17th century, with white walls, dark wooden beams and slanting tiled roofs. Vending machines blinked on tatami mats, air conditioning units churned out humid air and there was even a cotton candy machine to keep kids entertained. In the kitchen area a dinner table had been exhibited with plastic food, which was zapped by the neon light.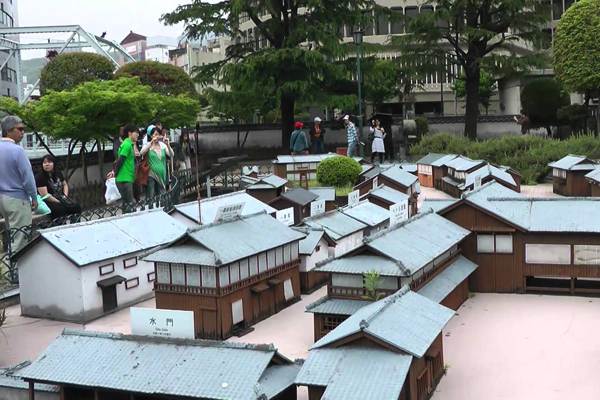 The main building is the former Dejima Seminary, Japan's first Protestant seminary built in 1877. The Dejima Seminarya and the Former Nagasaki International Club are European-style buildings in pastel colours that were erected after the end of Sakoku in an effort to bring the citizens of Nagasaki and foreigners closer together. Visitors can sample such western cuisine as beef curry, Portuguese lunch and hamburger with Turkish rice here.