Located at Precinct 1, Perdana Putra is an accomplished construction that houses the Prime Minister, Deputy Prime Minister, Chief Secretary and the Government office.
Overlooking the Putra Lake, the complex features the combination of Malay, Islamic and European architecture. Its magnificent architecture of the complex can be admired from far with its clay hue and green-onion dome roof.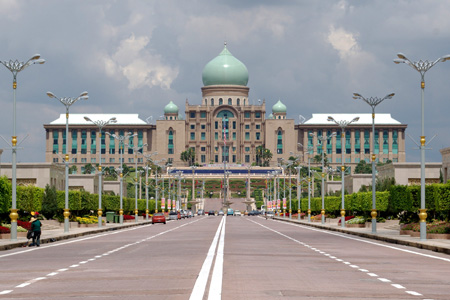 Another highlight of the 6-storey building is the main block which is adorned with stone carvings' of wrought iron bunga raya design and water jet. Perdana Putra also boasts a strong parameter base. It is said that the strong one represents for the Malaysia's stable foundation to govern Malaysia to become a dynamic, prosperous country and its columns represents the united and civilized Malaysian that contribute the country's success.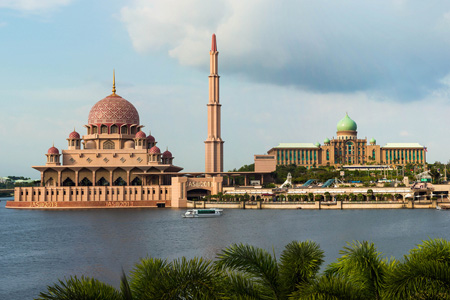 Normally, it is not easy to go near the Government Offices, but Perdana Putra is totally different. Tourists can snap the photos without any security botheration, and it's highly recommended for any travellers to visit this place next to the Putra mosque.