Erected in the 15th century together with a small house for visiting Buddhist ambassadors on Quan Su Street near the centre of Hanoi, Ambassador Pagoda (Chua Quan Su) became the official center of the Tonkin Buddhist Association in 1934. Since 1942, the pagoda has been restored and expanded many times and then become the headquarters of the Vietnam Central Buddhist Congregation.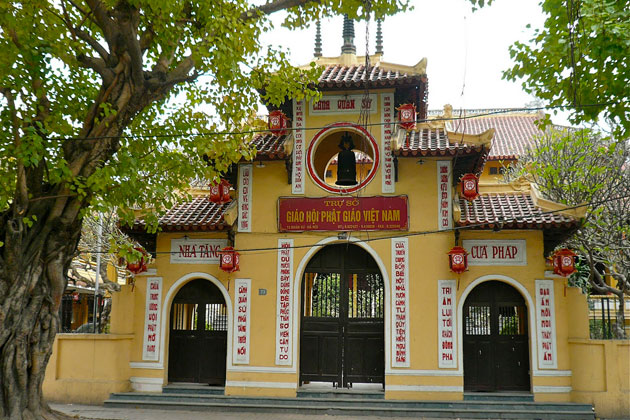 In the past, the pagoda was constructed for Buddhists to worship comfortably. It was the only pagoda not to be burned or ransacked in the final chaotic days of the Le dynasty. It is also in part dedicated to a monk who is said to have saved King Ly Than Tong from his deathbed, so many older women come here to pray for good health. Dozens of young monks reside on the south side of the complex and study in the classrooms directly behind the pagoda. The pagoda particularly attracts hundreds of pilgrims during the holiday season, but travelers will find this relatively small pagoda with well-kept grounds, impressive altars and ornate woodwork interiors quiet most other times of year. The interior is usually dim and smoky with incense. To the rear is a school of Buddhist doctrine. It is a beautiful structure that significantly contributes to the development and history of Buddhism in Vietnam.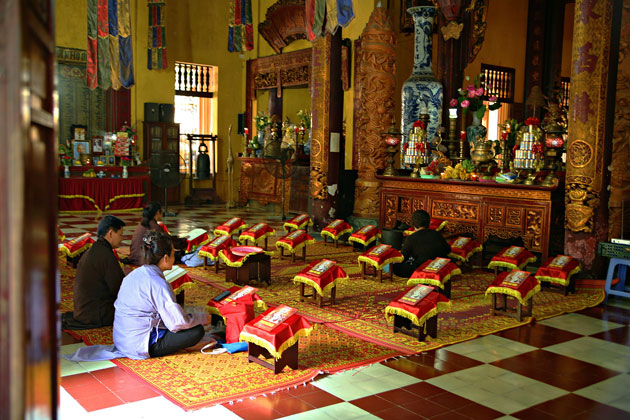 For good luck, visitors are welcome to buy sticks of incense and make offerings at the various altars and sand urns. It is advisable to dress appropriately for this attraction. As it is a temple of religious significance, your knees and shoulders need to be covered and while this may be difficult to contemplate on the humid and hot Hanoi days, you won't get access to the temple if you are not dressed according to these specifications. If you have a plan to behold a more mainstream attraction such as the Hoa Lo Prison then the pagoda is an ideal destination to drop by.