Built in 1866, Royal Palace is located in the heart of Phnom Penh, is the home of the Royal family of Cambodia. The palace also took place the royal ceremonies. Royal Palace is a building is solidly built including multi-tower architecture, an unmistakable architecture of temple country. The buildings and gardens are meticulously preserved and decorated.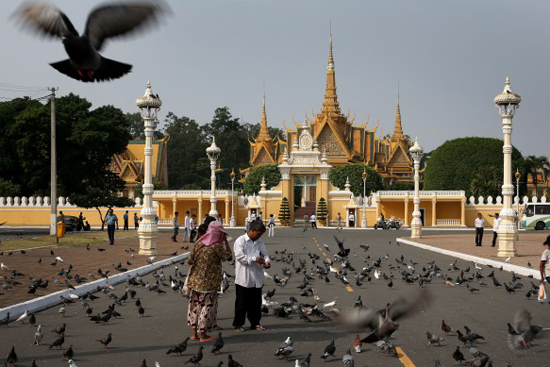 Royal Palace, Phnom Penh (Cambodia Royal Palace) in Phnom Penh is a complex of buildings built over a century ago as the house of the royal family serving in living and daily activities of the monarch and his family as well as foreign visitors. This is also the place where all the important activities, the throne, the protocol and ceremonies of the royal Cambodia.
The Royal Palace named Preah Barom Reachea Absent Chaktomuk in Khmer. The palace was built in 1866 after King Norodom moved the capital from Oudong to Phnom Penh.
The Royal Palace is a combination of the Silver Pagoda and many other buildings with gardens are ornamented meticulously with many rare plants. The complex of Royal Place and Silver Pagoda are considered as the symbol of Cambodia and the must-see sites when traveling to Cambodia.
Imperial is solidly built with many impressive buildings and works with the shape of pyramid (a typical architecture of Lands of Temple) and separated from outside world by an outer wall is finely sculpted. Unless the living area of the Royal (Khemarin Palace), the Royal Palace and elsewhere including the Silver Pagoda is opened to visitors.
MAIN STRUCTURE
Throne Hall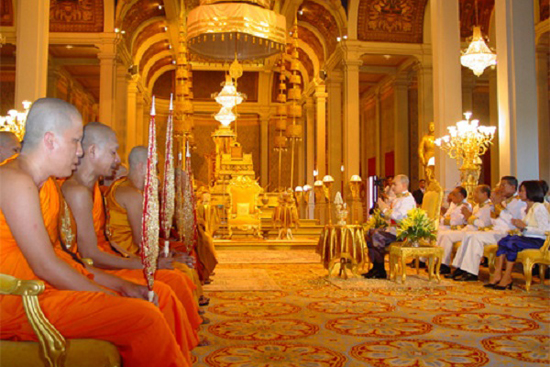 Moonlight Pavilion (Chanchhaya Pavilion)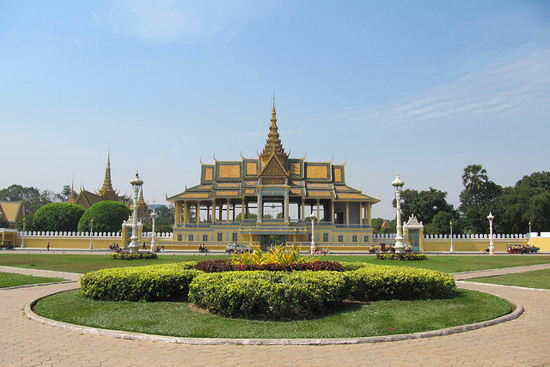 Silver Pagoda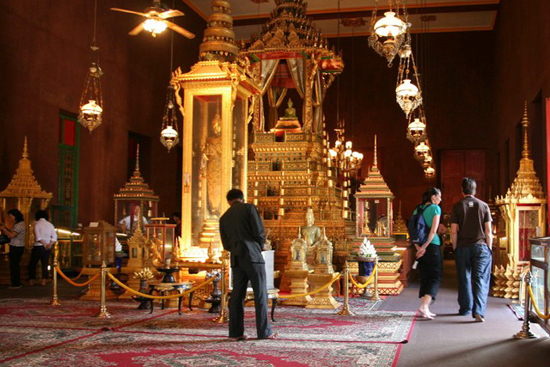 Khemarin Palace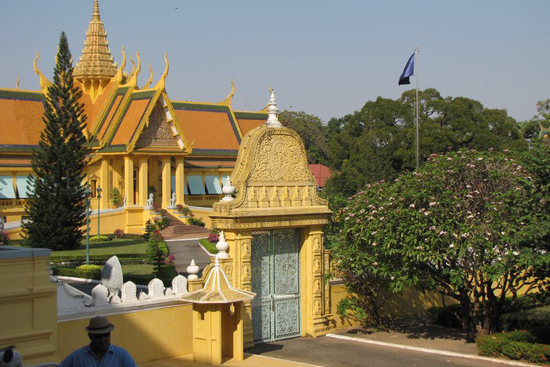 Gardens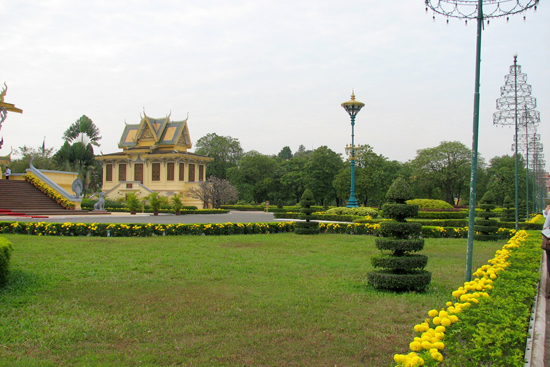 OTHER STRUCTURES
Hor Samran Phirun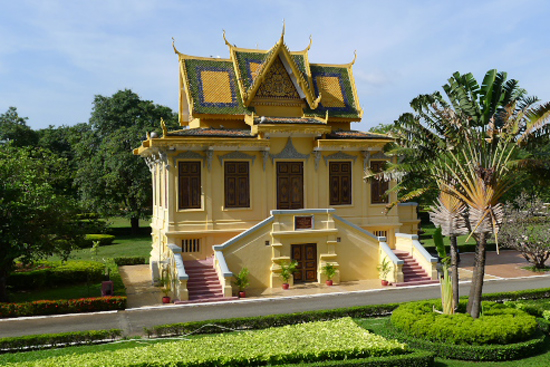 Hor Samrith Phimean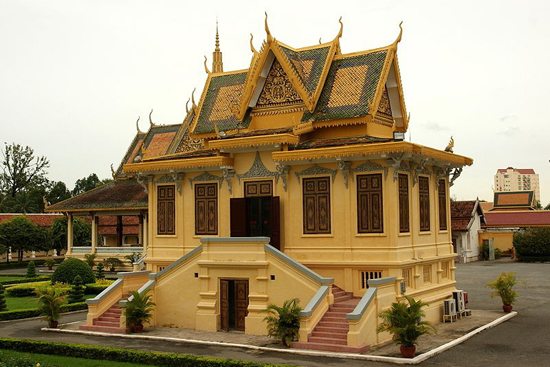 Phochani Pavilion (Dance Hall)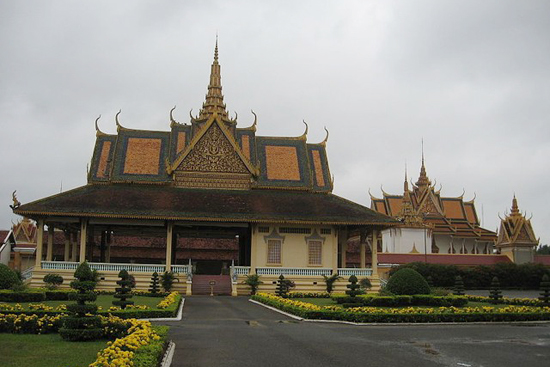 Damnak Chan