Sanya Nanshan Buddhism Cultural Tourism Zone, lying 40 kilometers from the city of Sanya, is one of the largest and most attractive cultural tourist attractions in captivating China. Among its spots, Nanshan Temple is regarded as the most popular. Dominated the foot of South Mountain, which is renowned for Chinese Buddhist culture with emphasis on longevity-happiness, the temple was nicely built in 1998 to mark the 2,000th anniversary of year of Buddhism coming to China. As the well-known saying that "Good fortune as vast as East Sea, Long Life as great as Nanshan Mountain", Nanshan Temple has become an auspicious and blessing land in Brahma, which is highly visited by both domestic and international visitors.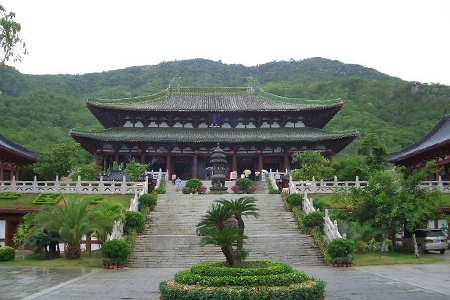 Occupying an area of 40000 square meters, Nanshan Temple showcases Tang Dynasty architecture, spectacular setting, relics as well as the Buddhist figures such as the Maitreya Buddha, Four Heavenly Kings,… But the highlight of the Temple is the Golden Jade Kwan-yin Statue. The Statue is a majestic national treasure with the height of 3.8 meters. It is said that 100 kg of gold and silver, 120 carats of South African diamonds plus jewels were used to encrust the Golden Jade Kwan-yin Statue.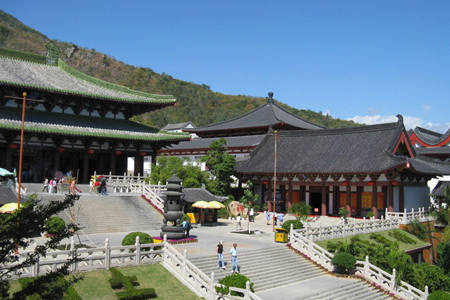 Stunning view surrounded by endless sea and impressive cliffs, Nanshan is Temple definitely a great destination for your holiday in the "Hawaii of China". It not only offers glorious sunshine, blue sea, smooth sand, lush beauty but also the harmony of Buddhism culture.