Thanks to the ideal location (located at the cross-roads of the East-West trade) and the multi-ethic culture, Singaporean dishes which feature the intersection of Asian cuisine and European cuisine are extremely diverse. It is considered as the culinary capital of Asia with typical dishes of China, Malaysia, India, Peranakan, etc. Due to the convergence of different culinary cultures all over the world, the majority of Singaporean dishes come under profound influence of Chinese cuisine.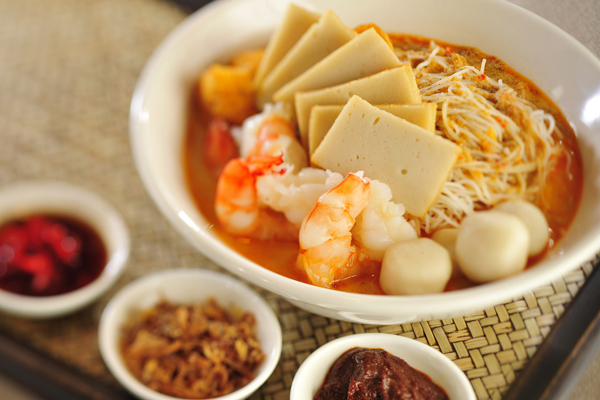 Typical Chinese dishes can be easily found as they are sold all day long. Moreover, although Singapore has been judged as the world's most expensive city, Singapore's foods are purchased at a reasonable price. Additionally, food is a frequent topic of conversation among Singaporeans. Even when a Singaporean first meet a new person, he/she would ask "Have you eaten?" as a greeting.
The list below would provide further information on famous Singaporean dishes for those who make a Singapore shore excursion.
Laksa
Rice noodles in spicy coconut curry soup with shrimp, fish cakes, egg and chicken meat (a combination between Chinese and Malay cuisine)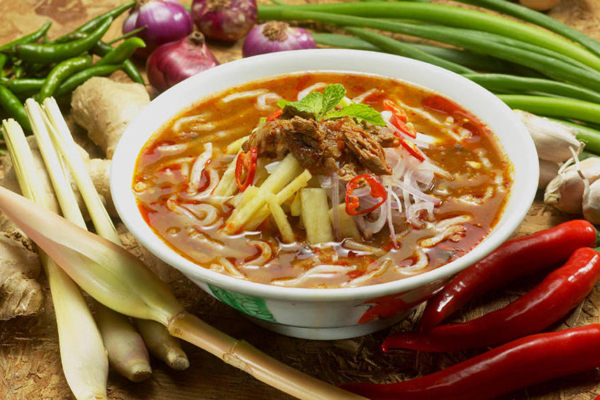 Satay
Skewered grilled meat served with ketupat (rice cake), peanut sauce and cucumber-chili relish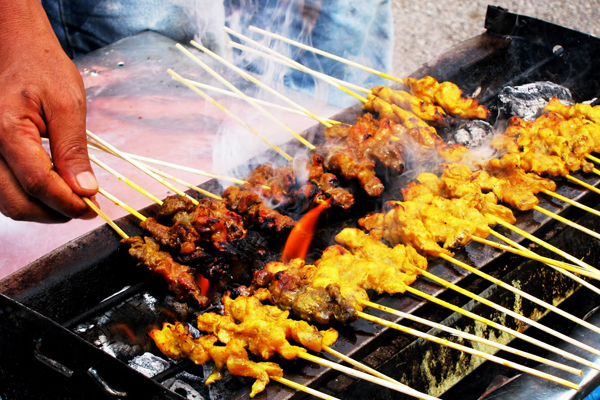 Chicken biryani
A subtly spiced biryani topped with a rich chicken curry gravy, or gingery poached chicken heaped rice cooked in the chicken's broth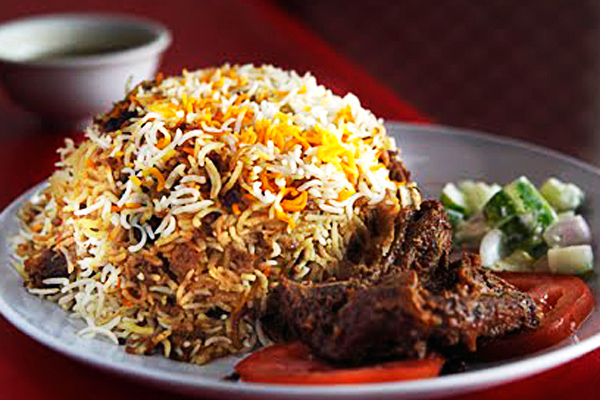 Hokkien Prawn Me
Stir-fried Hokkien noodles with prawns, slices of chicken or pork, squid and fish cake, seasoned with soy sauce, vinegar and chili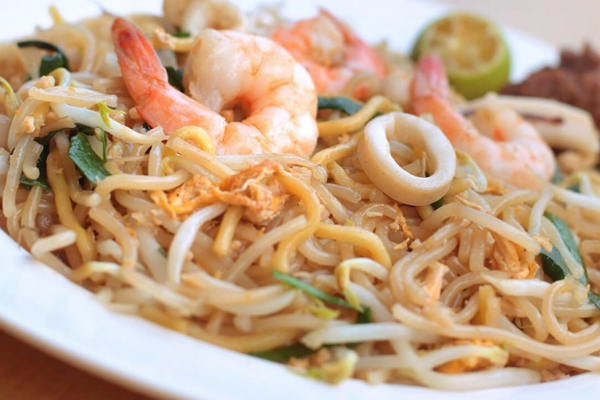 Barbecued Stingray
Stingray meat slated in thick sambal sauce (a sauce made from diced tomatoes, chilies and shrimp paste) and then wrapped in banana leaf to be cooked slowly on a grill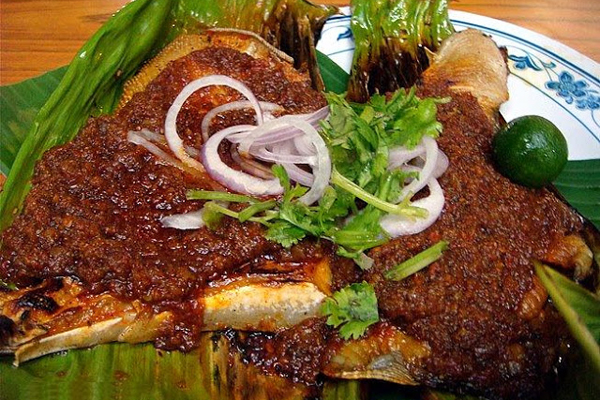 Fish Head Curry
A huge fish head and vegetables cooked in a curry, served with rice or bread and accompanied with a glass of local lime juice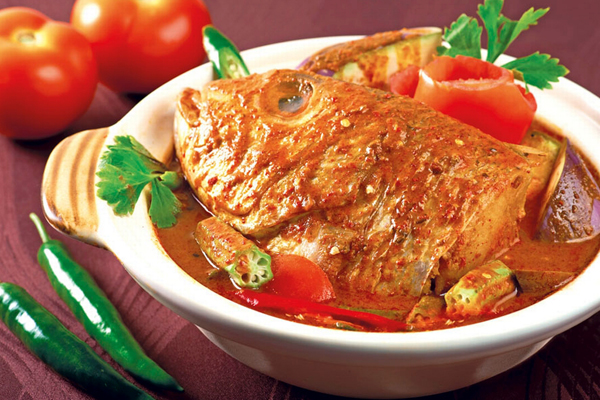 Hainanese Chicken Rice
Steamed chicken served with rice cooked in chicken stock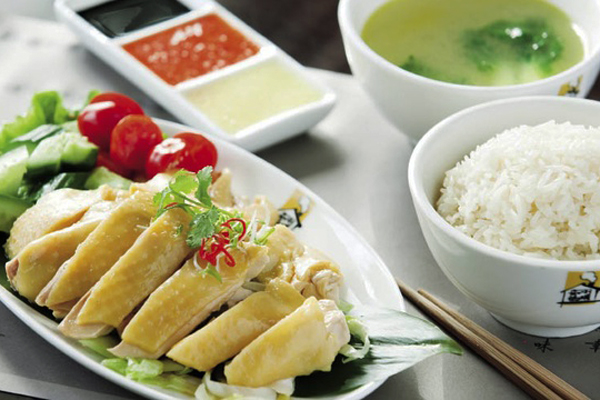 Char Siew Rice/Noodles
Rice/noodles served with a generous serving of barbequed pork in a thick sauce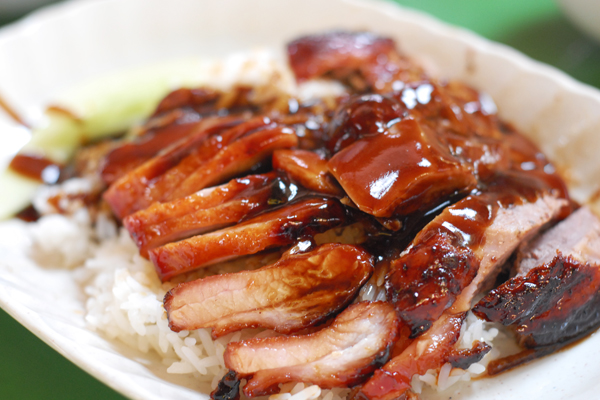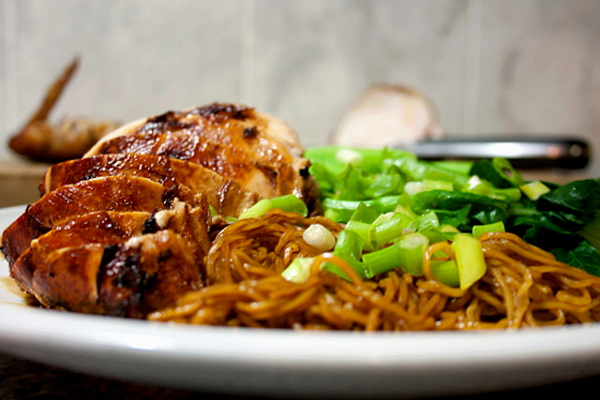 Oyster Omelet
An egg omelet mixed with flour and fried with a host of small oysters garnished with coriander leaves.