Sri Lanka is a wonderfully interesting country to spend a visit and discover its charming values. From the modern city of Colombo to the iconic Galle Port, your trip will be full of local products which reveal the traditional culture and rituals of this country. No Colombo shore excursion is complete without a free shopping time. Sri Lanka local products are made by the skillful hands of professional artisans with a high-quality and unique appearance. Don't miss a visit to Barefoot or Laksala for picking up some symbolize items. Get to know about the best souvenirs to buy in Sri Lanka as suggested below by Shore Excursions Asia.
Sarees and Sarongs – Sri Lanka Traditional Dress
The traditional costume of Sri Lanka with men are sarongs and women are sarees which both are long pieces wrapped around the body. While all men wearing sarongs or trousers, sarees are worn differently between women depending on their age, marital status, and important events. Under-puberty girls have skirts and blouses, young girls with half sarees and married women wear sarees most of the time. Sometimes for more convenient, they wear sarongs with a matching blouse. You can find this Sri Lanka souvenir in everywhere, but the best are sold in Barefoot and Selyn Fair Trade made with beautiful silk or colorful batik.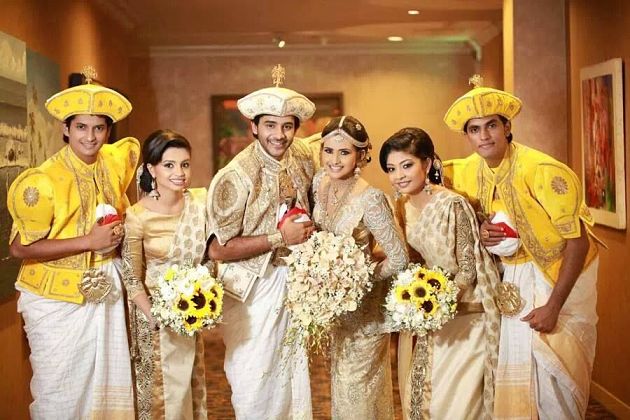 Ceylon Tea – Best Sri Lanka Souvenirs
With a great number of tea plantations and factories, Sri Lanka worth the name of "the tea-making country". Have to mention about Ceylon tea, Sri Lanka's original tea, and black tea, Sri Lanka's traditional tea. There are many products made from black tea which are popular worldwide such as English Breakfast, Earl Grey, peach-flavored, mint-flavored, and even chocolate mint tea. After a visit to tea plantations, freely choose your favorite tea as a unique Sri Lanka souvenir to bring home.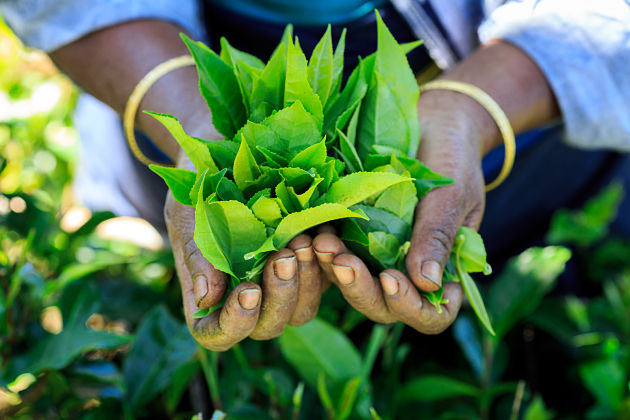 Wooden Masks – Meaningful Sri Lanka Souvenirs
One of the most common images which you can see in everywhere in Sri Lanka, from local house's architecture to details of temples and pagodas is wooden masks. Wood carving is also a popular art form in Sri Lanka with the most common products are the gruesome masks. Wooden masks are usually used in many important events and rituals including traditional kolam dance and exorcism ceremonies with deep spiritual meanings depending on their colors: red protects the homeowner from bad spirits, yellow delivers wealth, and blue support your career. These masks are quintessential gifts for your Sri Lanka shore excursions.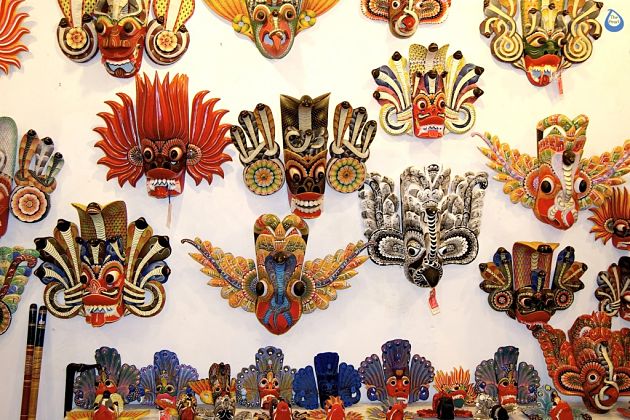 Jewelry & Gems – Priceless Sri Lanka Souvenirs
All experts in the jewelry and gem industry know that the biggest blue sapphire of the world was found in Sri Lanka. Thanks to God-blessed rich sapphires and moonstones, Ratnapura mines have an endless supply of priceless gems. After being obtained from underneath, raw gems are brought to factories and workshops to transform into beautiful jewelry. These idyllic but sparkling souvenirs can be easily found in the little town of Galle Port where is home to hundreds of gem stores.
Metalwork & Lacquerware – Interesting Sri Lanka Souvenirs
Besides wooden carving, metalwork and lacquerware are common local art forms in Sri Lanka. Metalwork mostly gathers around Kandy where is famous for producing ceremonial brass lamps used in many religious sites and important events such as weddings and Sinhala New Year. Local artisans are the real talents in making extremely delicate metal items with tiny beautiful details. Also widely found across Sri Lanka, lacquerware products have many kinds such as bowls, plates, containers, and decorative things. The process to make these masterpieces asks for carefulness and much effort that the price may not be cheap for a beautiful souvenir from Sri Lanka, but worth it.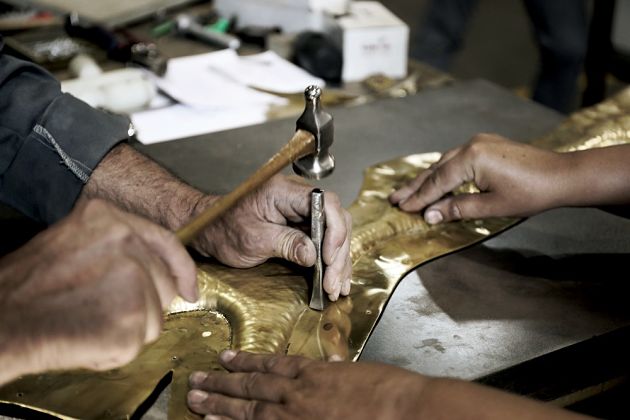 Buddha and Elephant Figurines
Being the second main religion, Buddhism in Sri Lanka appears in not only temples and pagodas but also in delicate figurines of Buddha, elephants, peacocks, and leopards selling in many souvenir shops across the country, especially in Laksala. These figurines are made from various interesting materials such as plaster, stone, wood, plastic, and so on. Besides figurines, there are a lot of other Buddhism souvenirs in Sri Lanka to buy including batik, clothing, pattern plates, decorating items, and keychains. Both of them are handmade by the skillful hands of artisans that purchasing activity is a way to support the local industry.