Located at 244 S Bridge Rd, Singapore 058793, Sri Mariamman Temple is an oldest Hindu temple in Singapore built in 1827. Sri Mariamman Temple features its culture and long history, therefore it has been put on the list of national monuments. The temple is managed by the Hindu Council. The first temple built of wood, until 1843, it was rebuilt of bricks, the temple has many works of high-artistic sculpture built after the tradition of southern India.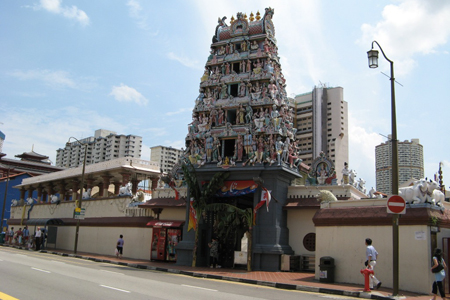 Sri Mariamman Temple is an important place for the Hindus immigrant worshiping their deities. Besides, the temple also shelter the new immigrants especially immigrants from the South India. The temple used to be served as the cultural center of community and is headquarters for married register of Hindu, only the priests of the temple were allowed to celebrate the wedding of Hindu people.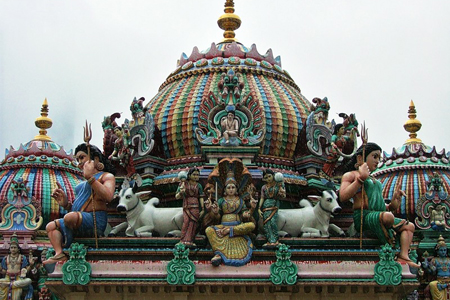 The temple dedicated the goddess Mariamman – the goddess with the power to cure all kinds of diseases. The gate of the temple is designed very impressive, elaborately decorated with sculptures of gods and mythical creatures.
Remember take off your shoes before entering the temple, the temple should be visited clockwise and it is believe that walking around the main area with odd number time can bring luck. Sri Mariamman Temple is the most sacred Hindu temple in Singapore, a must-visit place you should not be missed in your trip to Singapore.