Go to Singapore, you can easily access Chinatown by means of public transport such as trains, buses, taxis … In particular, Chinatown subway station is located between the Pagoda Stress which is very convenient to get to other attractions in this place as well as neighboring area…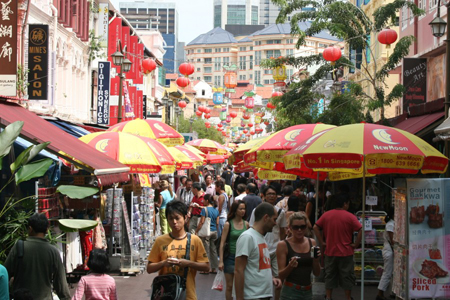 Chinatown can be divided into four main areas: Kreta Ayer, Telok Ayer, Tanjong Pagar and Bukit Pasoh and each street has its own highlights. However, not all the residents of Chinatown are Chinese. Chinatown today is inhabited by the merchants selling a commodity for decades as silk, furniture traditional handicrafts, pearl and jewelry.
The center of Chinatown is mixed of old and new, the houses and shops in Chinatown is the combination of classical architectural styles such as Baroque, Victorian exquisitely decorated with color and architecture… Stop at Chinatown Heritage Centre, you will learn about the history and social development of Chinatown through the photos and the journey of the first migrants from China to Singapore.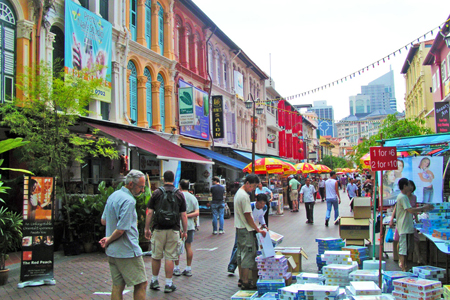 The small and narrow streets of Chinatown are always busy. This area is famous for handicrafts and items of Chinese community. In this place, visitors will not be difficult to find a lovely souvenir with an affordable price as souvenir after Singapore trip.