Located at the very heart of the city, Sule Pagoda is an emblematic Yangon's landmark. No one really knows exactly when Sule Pagoda was erected, but it is believed that it is more than 2,500 years old, since the time of Buddha Guatama and there is a hair of the Buddha in its octagonal stupa. For Yangon residents, Sule Pagoda is an important place of spiritual.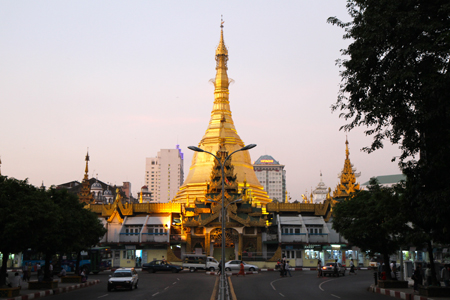 Anchoring the skyline of former Myanmar's capital, the glitter spire of Sule Pagoda can be easily seen from anywhere in town. Its dome-shaped structure is also found in Southeast Asia such as Thailand, Laos and Cambodia. Upon reaching the Pagoda, visitors will be impressed by the ornate stupas, bronze bells, and splendid shrines with eight Buddha images. Stroll around and admire the grand works of Burmese – it will be unforgettable experience in Myanmar.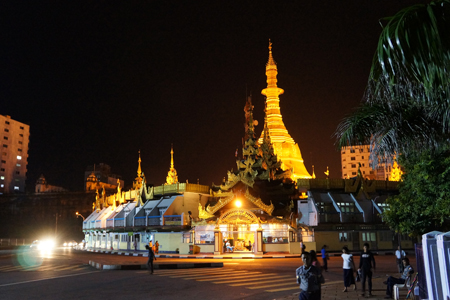 Sule Pagoda is a great starting point for excursions in Yangon that will allow travelers to discover all the riches of the city, including the City Hall, the High Court and the Independence Monument.