Located in the southwest of Halong Bay, 4 km away from Dau Go Island, Thien Cung Cave (Heaven Cave) is one of the most beautiful caves in Halong Bay. The cave covers an area of approximately 10,000 sqm with complex interior structure consisting of many floors and high ceiling. The unique system of stalactites and stalagmites with different forms and shapes has made the cave become more fascinating and famous than others.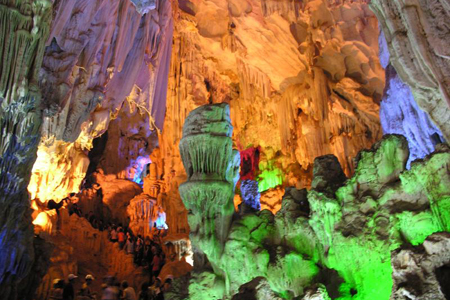 It will be an interesting experience when exploring Thien Cung Cave with its craggy cliffs. Walking through a narrow door, you would be surprised by a large space and spectacular formation of stalactites inside the cave. Impressive structure stalactites and stalagmites offer tourist the most fantastic feeling ever. The folk tales or the legends can be interpreted from the pictures inside amazing cave.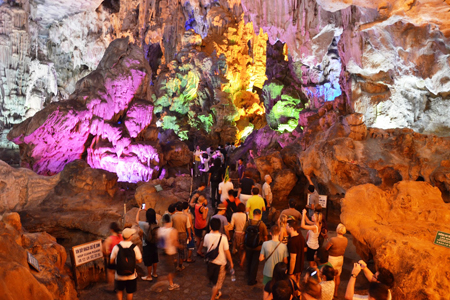 The cave look like a museum created from nature with the stalactites and stalagmites forming the pictures of fish schools, flocks of birds, and the daily life of people from a giant row of natural rocks and stalagmites all naturally sculptured through million years by the light and wind flowing inside the cave.