Located 60km to the west of Halong City, on the intersection between Hanoi and Ha Long, Yen Duc Cultural Village characterized with a unique traditional culture of people in northern Vietnam. The village is filled with serene, quiet, yellow rice paddy fields and lush green gardens as well as fish ponds. The scenery will be more beautiful in harvest season… The village also has many cultural monuments, historical sites such as Canh Huong Pagoda, Canh Mountain, 73 Cave…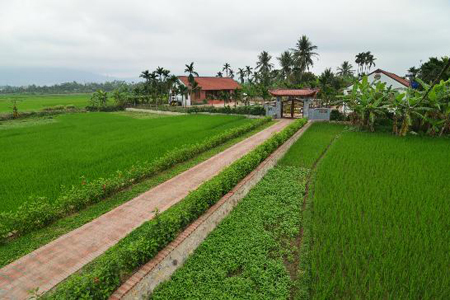 Visit Yen Duc Cultural Village included in shore excursions from Halong port, tourist does not only enjoy a space imbued with regional cultural characteristics of northern village but also have opportunity to meet and chat with the local about daily life, culture and tradition as well as experience a real life of a village in the gardens, fish ponds and rice paddy fields. The trip to Yen Duc also offers you a traditional Water Puppet Show, local specialties, and meal prepared by local people.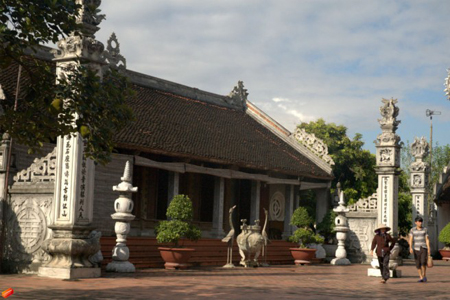 Due to the ideal location just a short drive from the well-known Halong Bay, Yen Duc village is visited by a plenty of tourists per year. This cultural village brings a pure atmosphere with unique experiences featured for Vietnamese lifestyle such as living in a local homestay, visiting ancient Buddhist religious sites, enjoying the water puppet show, singing folk Vietnamese music, getting hands-on experiences farming life, and so on. Organic vegetable gardens can be caught in many houses in the village, create a good relationship with locals to get the chance of experiencing farm activities. Sometimes villagers give you a free meal with local products which are clean and good for health such as vegetable from gardens, fish from ponds, and pork or beef from animals raised by themselves.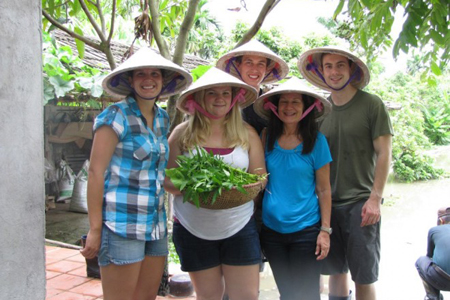 Although becoming a touristy place, Yen Duc Village still remains the authentic breath. The landscape here represents for most rural areas in Vietnam with endless lush green paddy fields, brick houses along with wide yard and garden, village pond, ancient pagodas, and more. Visiting this village, you not only are warmly welcomed with the best friendliness and enthusiasm, but also bring villagers the opportunity to get a job and higher income to improve their living conditions. In the past, children were used to living a poor life not meeting the common standard. After transforming into a tourist destination, their life is much more improved with three meals per day and chance to approach education. Halong shore excursions with a visit to Yen Duc Village is a unique memory that you surely don't want to miss!