Located 60km away Halong City, Dong Trieu is famous for pottery villages, it is one of favorite travel destination for both domestic and international tourists. Quang Ninh has four major ceramic villages concentrated mainly in Dong Trieu and Quang Yen. In particular, Dong Trieu ceramic village has nearly 200 years of history of making ceramic products.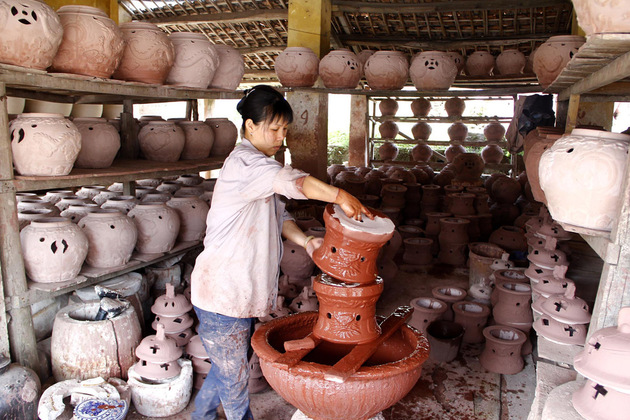 Although Dong Trieu is not famous as other ceramic villages in the country such as Bat Trang, Tho Ha, Phu Lang, Dong Trieu still has its own style of making the ceramic products. Dong Trieu ceramic village has produced many high-quality products with a variety of shapes and sizes. Visitors will have the opportunity to deeply learn about the art of making ceramic products and see the process of making a product when visiting the ceramic workshops.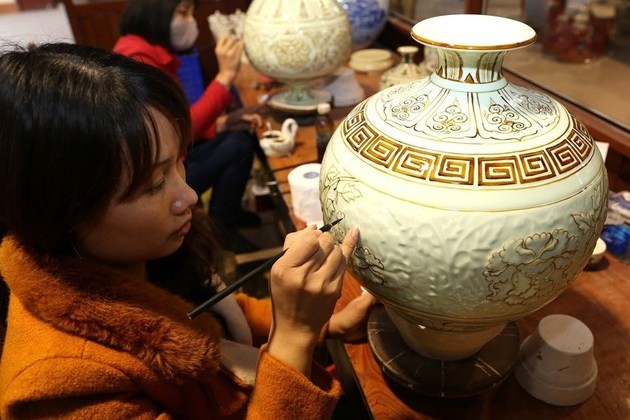 Dong Trieu villagers use a plenty of raw materials which available in Vietnam including kaolin, clay, porcelain, wood, and coal leading to the high potential in developing the ceramic industry. The products made in this village are considered the high-quality ceramic products which are interested in both Vietnamese and visitors from other countries. With the sintered temperature is 1300°C, they are extremely durable, seamless, and have many different shapes and beautiful colors. The process is handmade from top to toe which is the best experience in Halong shore excursions to visit this ceramic village. Witness a non-shaped clay transforming into a masterpiece by skillful hands of professional artisans which each one highlights the ide and style of the maker.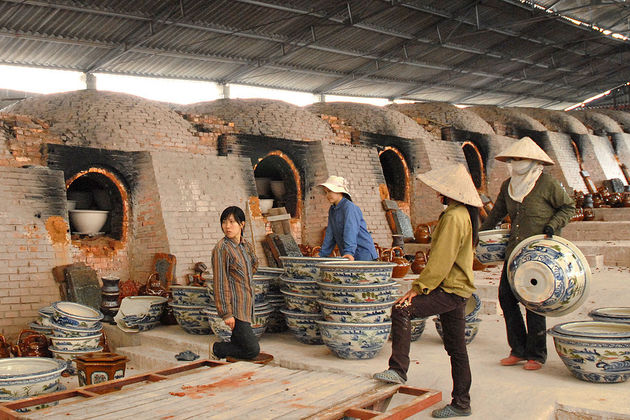 After finishing the making process, ceramic is left to dry with very high heat, then you can freely try your creative by painting your favorite patterns under the guide of friendly artisans. Visitors coming here can pick up some ceramic products as the souvenirs for Halong shore excursions with a reasonable price. Moreover, local enterprises now develop by exporting ceramic products to other countries not only in Asia but also around the world that you can find some products with the sign of Dong Trieu printed at the bottom.