Asia, a land of intrigue and enchanted secrets, features various shore excursions designed to immerse you in different cultures, exotic cuisine, modern cities, tranquil beaches and ancient wonders. The shore excursion options are broad and cater to those of every taste, whether you like to chill out under a palm tree, visit a UNESCO World Heritage site or make your way through a coastal village. The list below would provide travelers with top 10 experiences on Asia cruises, just get ready to expand your mind.
1. Halong Bay, Vietnam – Halong Bay shore excursions
No trip to the north of Vietnam is complete without a shore excursion to Halong Bay. The World Heritage seascape of Halong Bay, dotted with jagged limestone pinnacles, is one of Vietnam's must-visit attractions. Paddle around the karsts allows you to admire the limestone towers from a variety of completely different angles without the constant thrum of an engine in the background. Depending on the length of the cruise, you'll enjoy a global overview of different wonders of this UNESCO World Heritage site. Marvel at the sunrise, the lapping waves, the fresh sea air, the gentle breeze or get a welcome cocktail while slowly sailing to Bai Tu Long Bay, pass the setting for the movie Indochine, Mat Quy, and Am Tich Islets.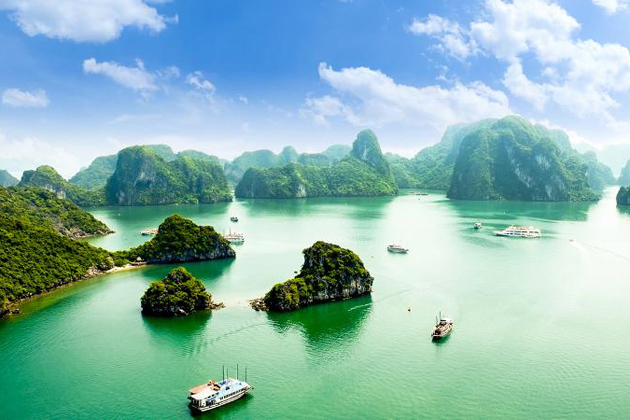 2. Nha Trang, Vietnam – Nha Trang shore excursions
If you are looking for a glamour destination with extremely beautiful water and sand, Nha Trang in Vietnam is really worth a try. Being the home to one of the most beautiful beaches of the country, Nha Trang has its name known to the world. Nha Trang attractions are set against a stunning backdrop of white sandy beaches, verdant mountains, and untouched islands. The pristine and splendid sandy beaches are surrounded by green hills and shaded with palms and casuarina trees, making Nha Trang a wonderful and attractive tourist resort. Great for history discovery, Nha Trang is home to remnants of the Champa Kingdom, Buddhist temples, and gothic-style Catholic churches while natural hot springs, salt fields, and unique waterfalls offer a myriad of sightseeing and recreational activities. Vinpearl land, considered the pearl of the ocean queen's crown in Nha Trang, offers a marvelous scene and excellent services.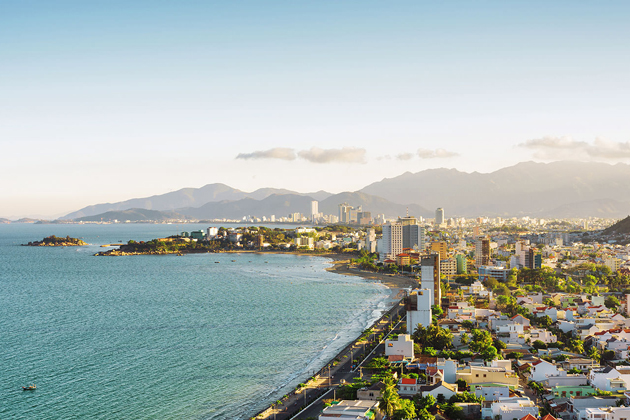 3. Phuket, Thailand – Phuket shore excursions
Phuket is a mecca for sun-seekers in search of beauty and adventure on Thailand's stunning beaches. This sin city of Patong is the biggest town and busiest beach. Phuket Town has morphed into an artsy, culturally rich capital, while Rawai on the island's southern tip remains blissfully laid-back, despite development. The twin west-coast beaches of Kata and Karon reel in holidaymakers who like their trips easy. An upmarket twist awaits along Hat Surin and Ao Bang Thao, while, further north, things quieten down as you thread through Sirinat National Park and Khao Phra Thaew reserve. Phuket's great advantage is that there's always something to do on and off the island, whether it's raining or shining. From the sublime to the seemingly profane, the range of activities and places to visit is remarkable for a destination of this size.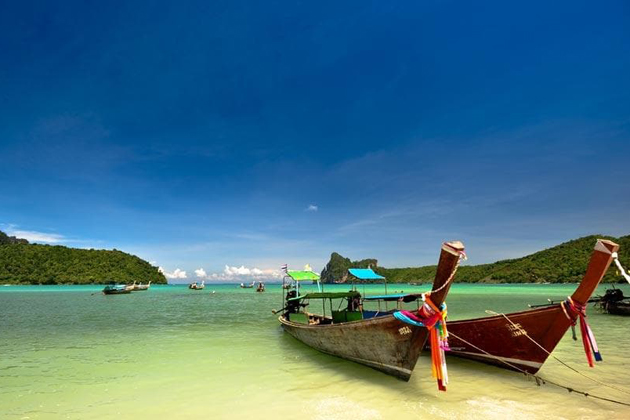 4. Bali, Indonesia – Bali shore excursions
A Bali shore excursion covers various highlights across the island's eight different regencies, from the cool uplands down to the coastal waters. On Bali, you can lose yourself in the chaos of Kuta or the sybaritic pleasures of Seminyak and Kerobokan, surf wild beaches in the south or just hang out on Nusa Lembongan. You can go family friendly in Sanur or savor a lavish getaway on the Bukit Peninsula. Ubud is the heart of Bali, a place where the spirit and culture of the island are most accessible. It shares the island's most beautiful rice fields and ancient monuments with east and west Bali. The middle of Bali is dominated by the dramatic volcanoes of the central mountains and hillside temples such as Pura Luhur Batukau, and west Bali are thinly populated but have the kind of diving and surfing that make any journey worthwhile.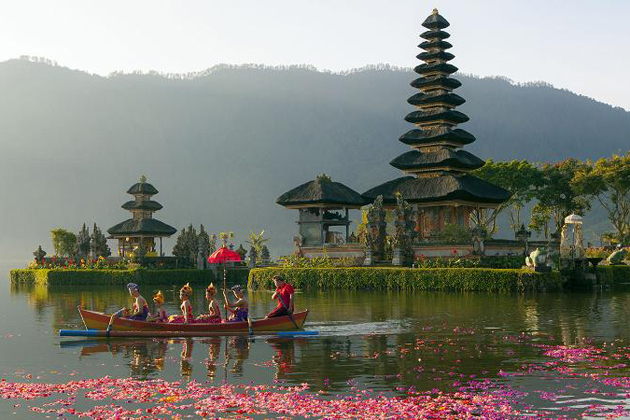 5. Shanghai, China – Shanghai shore excursions
Shanghai's attractions are legendary, with exquisite temples and superb museums to the Bund's elegant 19th-century European architecture. The city is also your gateway to the Grand Canal and the legendary city of Suzhou. Situated on the estuary of Yangtze River, it serves as the most influential economic, financial, international trade, and cultural center in East China. Also, it is a popular travel destination for visitors to sense the pulsating development of the country. In addition to its modernization, the city's multicultural flair endows it with a unique glamour. Here, one finds the perfect blend of cultures, the modern and the traditional, and the western and the oriental.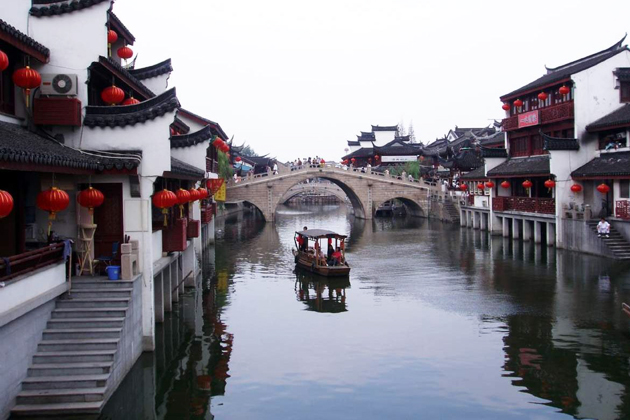 6. Singapore shore excursions
Singapore is a prosperous, gleaming city-state full of surprises. It is worthwhile peering over the rooftop pool deck of Marina Bay Sands, shopping up a storm on Haji Lane, or ogling at the supertrees in Gardens by the Bay. It's almost impossible to imagine Singapore was little more than a fishing village just over a century ago. On the eve of its golden jubilee, there's no better time to discover the delights of the Lion City. Especially, the delicious hybrid Singapore cuisine cannot be missed as it is a perfect harmony of flavors from Malaysia, China, Indonesia, and India.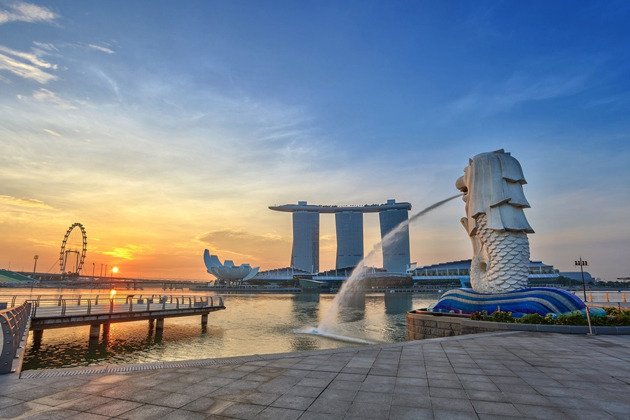 7. Hong Kong shore excursions
Arrive in Hong Kong, a vibrant world city at the crossroads between East and West, is a remarkable experience. The magnificent Victoria Harbour, stunning skyline, cosmopolitan East meets West fusion and sophisticated terminal facilities make Hong Kong an exceptional cruise adventure. From the futuristic Chek Lap Kok Airport and glittering skyscrapers to the energetic neighborhood markets and roadside food stalls, Hong Kong offers visitors a sensory overload of sights, sounds and smells found nowhere else. Aside from the excellent shopping experience, Hong Kong's exquisite cuisine makes any gourmets' mouth water.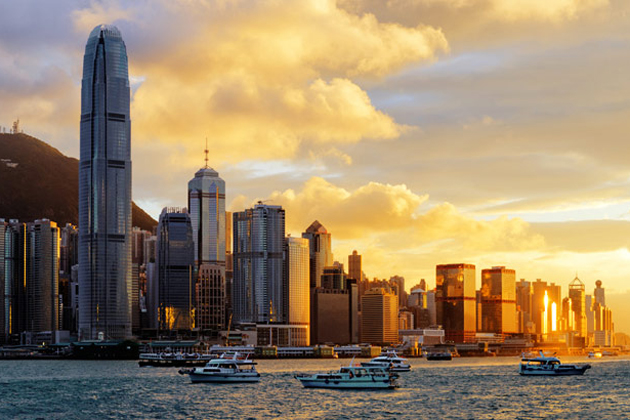 8. Jeju, South Korea – Jeju shore excursions
Jeju is a focal point of international affairs and is able to offer people many kinds of recreational activities with breathtaking vistas, a temperate climate, and a unique traditional culture. It offers unbelievably breathtaking views of the coast to coast, ranging from the waterfalls at Hae-anjidae to the naturally sculpted cliffs at Jusang Jeolli. Tourists can enjoy each season in Jeju with a particular splash of color; brilliant yellow-colored flowers in the spring that spread across the landscape, the golden beaches and sea vistas in the summertime, Eulalia's light brown wispy reeds flowing in the autumn winds, and the lovely snow flowers of Hallasan in winter are all must-sees of Jeju. Jeju also has a wide variety of native foods such as the delicious Jeju tangerines and native dishes including redtile fish stew, grilled and seasoned redtile fish, rice porridge with abalone, pheasant dishes, and hair-tail fish soup.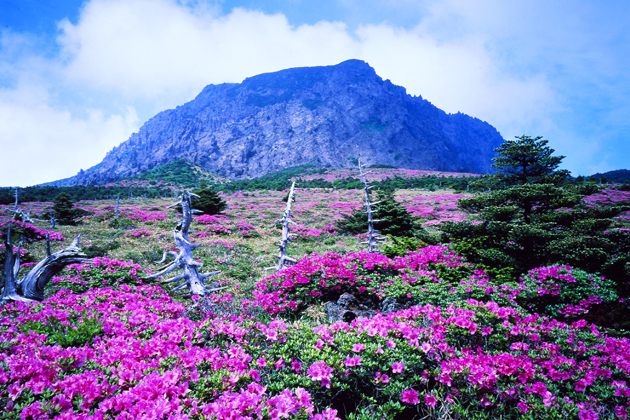 9. Nagasaki, Japan – Nagasaki shore excursions
Being Japan's most cosmopolitan city, Nagasaki features a unique blend of outside cultures interwoven with its history, architecture, food, and festivals. The port of Nagasaki resembles an amphitheater looking out to the sea. Another major feature of Nagasaki is the houses that extend up the slopes to the summits of the city's mountains. The lights from these houses give Nagasaki renowned "million-dollar" nighttime scenery. Hence, it has been certified as one of the "The World's Top Three Night Views" along with Hong Kong and Monaco since 2012. It also boasts a number of unique festivals. These festivals are famed throughout Japan for their exuberance and authenticity from dragon boat races to lantern festivals to kite fights and usually have elaborate parades with brightly colored floats.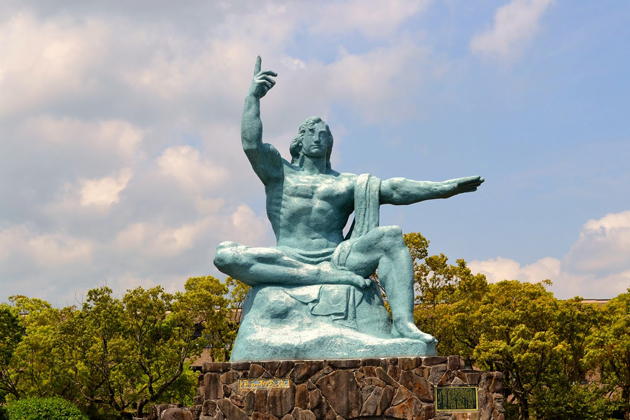 10. Langkawi, Malaysia – Langkawi shore excursions
Langkawi, the largest in an archipelago of 99 islands in the Andaman Sea, is characterized by nature and wildlife including gorgeous white-sand beaches, dramatic limestone formation, mountains and ancient rainforests. Langkawi's pristine beaches – namely Datai Bay, Pantai Cenang, and Tanjung Rhu – are rated among the best in the world while vast roads provide easy access to its vibrant beach towns. Its most developed beach towns are Pantai Cenang and Pantai Tengah, but it is in Kuah that you will find the most sightseeing spots such as Dataran Lang, Lagenda Langkawi Dalam Taman, and Al-Hana Mosque. The more tranquil Padang Matsirat and Pantai Kok locales also house some interesting sights, specifically Mahsuri's Tomb and Oriental Village. Due to the size of the island, Langkawi's best attractions are best explored by rented vehicle.