Wolmido Island, nestled approximately 1km off the coast of Incheon, was actually an island in the past. However, at the present time, it becomes a part of the mainland by both road and monorail. The name Wolmido Island originates from the shape of the island as it is similar to the tail of a half moon. During the war, it was used to block access to Incheon and was occupied by North Korean soldiers. The island was one of the first places attacked when South Korea and the U.S. headed for Seoul.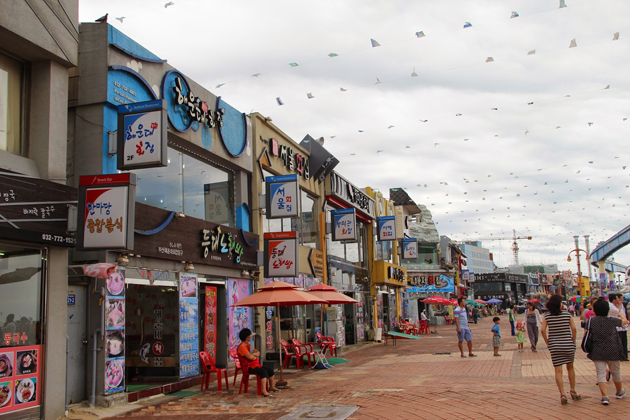 Currently, it becomes a large playground with an amusement park covering lots of walking paths and restaurants. The island is also the site of Meeting Square, Arts Square, Performance Square, Good Harvest Square and particularly Traditional Garden which replicates some famous scenic spots around the country. Each section is full of gardens from flowers to vegetables. Within the ground of the garden, you may see Changdeokgung Palace – an outstanding example of Far Eastern palace architecture and garden design (UNESCO committee).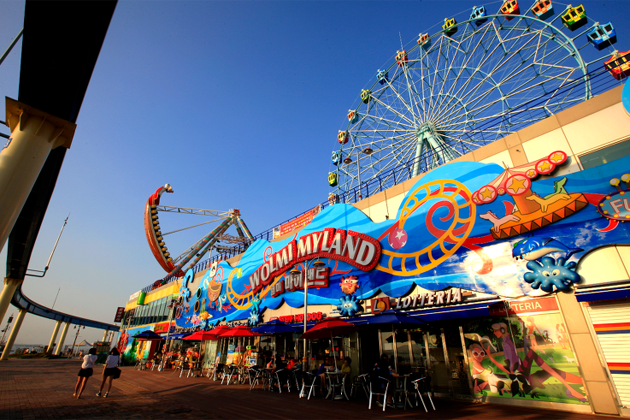 In addition, the island has the forested Wolmi Park featuring tranquil walking trails leading to traditional gardens and the hilltop Wolmi Observatory that provides magnificent scenery of Incheon and beyond. At the base of the park, the Korean Emigration History Museum offers an interesting insight to the journey of Korean migrants. Another must-see attraction on Wolmido Island is Play Hill. It's not as large as other theme parks in Korea, but the Apollo Disco and the Viking rides are truly thrilling. If you're not into rides, the Apollo Disco ride is still fun just watching.
Thanks to the location near downtown Incheon, Chinatown, the port and Incheon Subway Station, Wolmido Island becomes an ideal destination to visit and popular with both young and old, locals and international visitors whatever time of year. It is highly recommended to go on a shore excursion in the summer which is the peak season to enjoy the weather, sit by the water and visit the amusement park.