If you have an opportunity to visit Japan, do not just go sightseeing, but immerse in Japanese culture through first-hand experiences. The list below would provide you with 5 recommended experiences should not be missed on Japan shore excursions. Perhaps you cannot combine all of them into a trip but these places and experiences would certainly inspire you.
1. Stroll around Tsukiji Fish Market
Renowned for its tuna auction, Tsukiji Fish Market is a paradise for food lovers. Being the world's biggest fish market, it features a wealth of fish, fruits, and vegetables. You may go early to watch the famous tuna auction, or later for breakfast at a local shop in the morning, which makes you you appreciate the fish so much more. There's a wide range of eateries offering a tasty raw fish menu from kaisen-don (seafood donburi) to sashimi with plenty catering to the cheapo budget.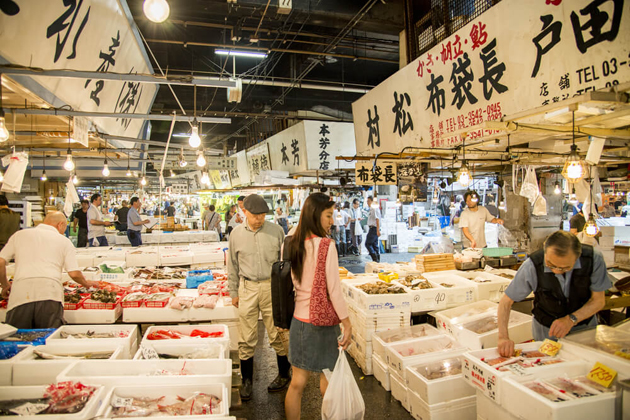 2. Make sushi
When Japanese cuisine comes to one's mind, the first dish they think of is sushi. There are myriad sushi restaurants dotted around the world make people have grown to love. Those who come to Japan simply to eat sushi have increased in recent years. It is highly recommend attending lessons on how to make sushi, which are provided in both Hokkaido and Tokyo.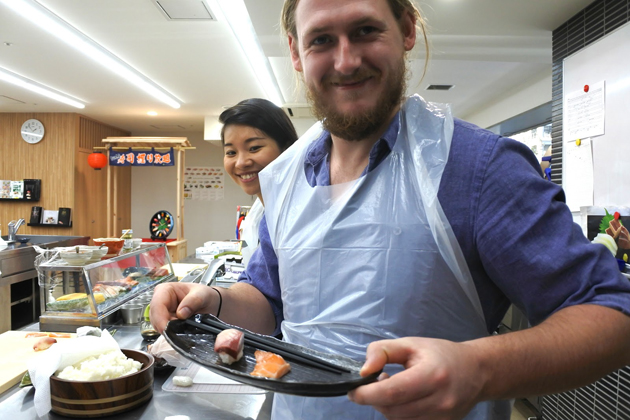 3. Sample local sake in Hiroshima
With plenty of brewers, Hiroshima is one of Japan's three great sake-producing areas, along with Fushimi in Kyoto and Kobe's Nada district. The city is also home to the National Research Institute of Brewing. This one-of-a-kind institution in Japan for studying sake organizes the Annual Japan Sake Awards, where the year's best sake in Japan is selected right here in Hiroshima. Truly, Hiroshima is also a great city of Japanese sake. Hiroshima sake, with its rich flavor crafted from the area's bounteous natural surroundings, is highly popular even among Japanese sake connoisseurs. You really should visit a brewer and experience the world of sake like nothing you'll taste anywhere else.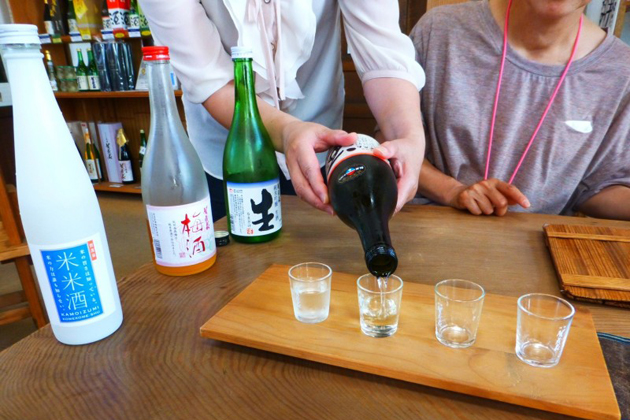 4. Glimpse into Mt. Fuji
Mount Fuji is a well-known symbol of Japan and highly revered in the Japanese culture. On a very clear day, you can probably glimpse the exceptionally symmetrical cone of the tallest peak in the country from any skyscraper in Tokyo and Yokohama that offers an unobstructed westward view. For a closer look, you can admire the reflection of the mountain on the surface of one of the Fuji Five Lakes in Yamanashi prefecture – the easiest one to access is Lake Kawaguchiko. For bonus points, during the summer months you can climb to the top of the mountain. In the photo: during an annual festival that takes place around May, huge fields of pink moss are in bloom at the base of Mt. Fuji.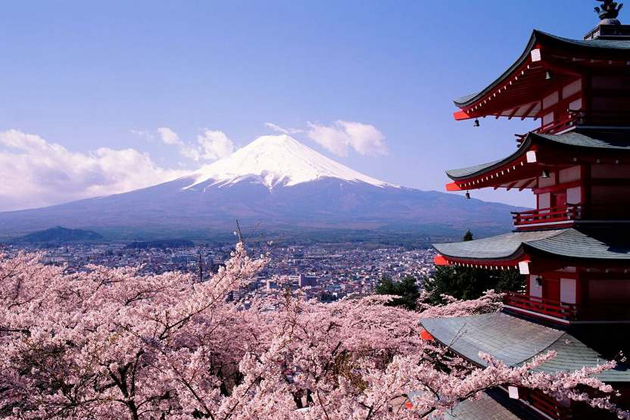 5. Shop at Harajuku Takeshita-dori
Takeshita-dori, also known as Takeshita Street, is known as the center of Japan's teenage culture. The street is dotted with trendy fashion boutiques and shops. You could also find many theme cafes as well as fast food restaurants around the area. This is also an ideal destination for anime and manga lovers to shop at. There are many boutiques and several restaurants to check out. The clothes can be expensive so if a shop is going on sale then go see what you can find. Also don't miss out on eating a crepe because they are delicious.