Being a collection of 300 ethnic groups with 700 languages, Indonesia is renowned for its cultural diversity. This country will bring you a wide range of unique experiences, from swimming in the largest natural volcanic lake to shopping in one of the major cities in Asia to immersing in culture and histories and having adventure and activities on 17,500 magnificent islands. Here are top 5 experiences on should not be missed on Indonesia shore excursions.
1. Embark on an Elephant Safari
These native Sumatra elephants in the Elephant Safari Park are well cared for and live in large, lush enclosures. The owners have worked carefully with locals from Taro Village, previously one of Bali's most remote and untouched villages, to make sure they leave little more than elephant tracks. Elephants can be seen immersing themselves in the park lake, in between riding, painting or other activities. Hand feed them, touch them, take photos with them, then learn more about the elephants ancestry and diversity at the Park's historical and graphic displays.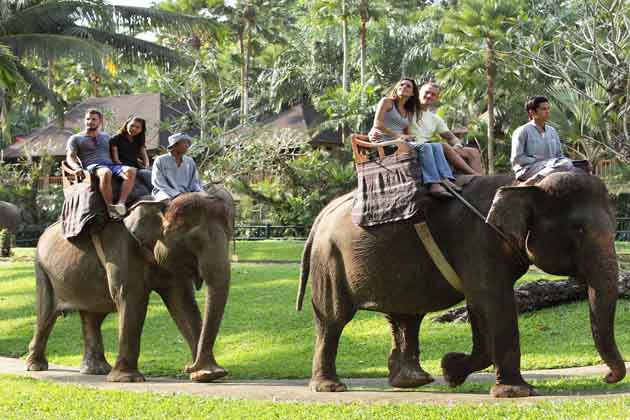 2. Shop till you drop
One of the best shopping places in Asia or some might even say the world is in Indonesia. You may find from international brands in the big shiny malls of Jakarta to affordable and cheap bargains in the markets and smaller malls.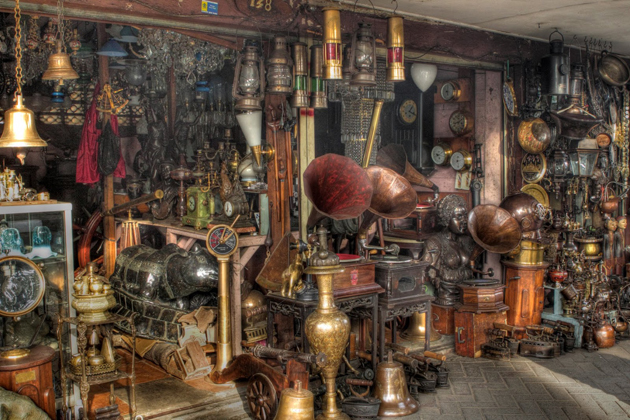 3. Hike up and watch sunrise from volcano
Trek and hike up one of the many volcanoes of Indonesia, one being the most famous is the Mount Bromo in Java, another is Mount Rinjani in Lombok. The hike up to view sunrise over Mount Bromo is famous for many reasons, but sometimes viewing it from the tip of the volcano across crater is also breathtaking.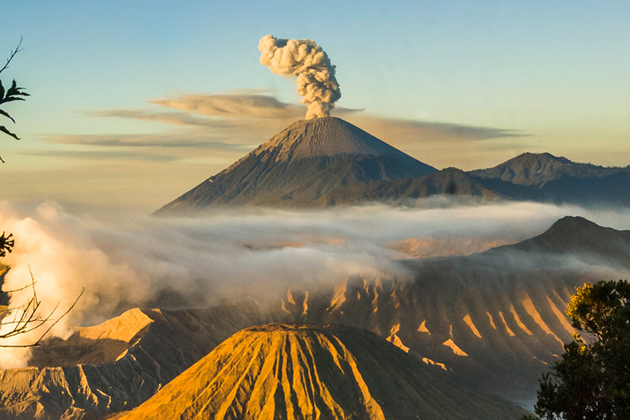 4. Visit Jatiluwih rice fields
Ribbons of green sinuously curve around hillsides crested by coconut palms: the ancient rice terraces of Jatiluwih are as artful as they are elegant, and a timeless testimony to the Balinese rice farmers' love and respect for the land. You'll run out of words for green as you walk, bike or drive the little road that wanders through this fertile bowl of the island's sacred grain. This is one of the few places where the ancient strains grow, standing stout and bounteous in the flowing fields.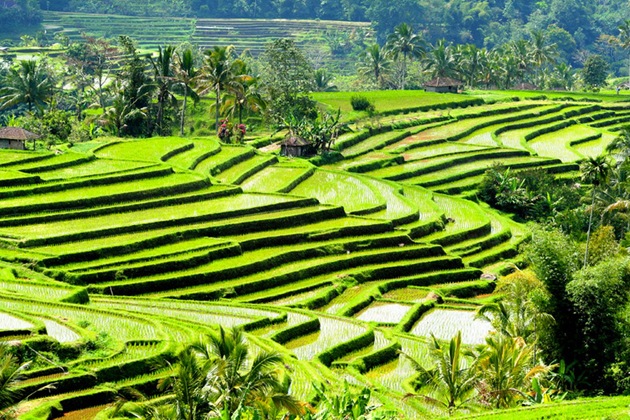 5. Surf on powerful waves
One of the few best surfing spots of Indonesia around many islands it has, such as Mentawai or Panaitan and even the famous Bali and Lombok. You will be spoilt for choice when it comes to surfing in style in Indonesia. Surfers from all over are drawn to Kuta's stupendous breakers, which are at their best between March and July. Surf shops line the main drags and can help with rentals or tide information. Beginners start off at Kuta or Legian (with soft-sand beaches), but the legendary surf is at the low reef breaks and "barrels" of Kuta Reef at the southern end.