Cambodia, which is made up of rolling hills, splendid waterfalls, and winding rivers, is one of the culturally richest countries in Southeast Asia. It is renowned for not only spectacular beauty but unique temples, the rich history and diverse culture as well. Here are top five experiences should be added to your Cambodia shore excursions.
1. Meander local markets of Phnom Penh
Phnom Penh has a wide range of markets such as Central Market, Russian Market, Olympic Market, Orussey Market, Boueng Keng Kang Market, Kandal Market, Old Market and Night Market. All of them are huge, bustling venues that are an absolute delight to navigate, with a wide selection ranging from fresh food to clothes to households supplies to motor parts, but the markets still differ a lot and they are specialize in different regions. The most popular market among expats and tourists is definitely Russian Market, where you can find; souvenirs, handicraft, western sized clothes, handmade silk or even fake bags. For an evening option, try the Phsar Reatrey, the atmospheric night market located by the city's riverfront.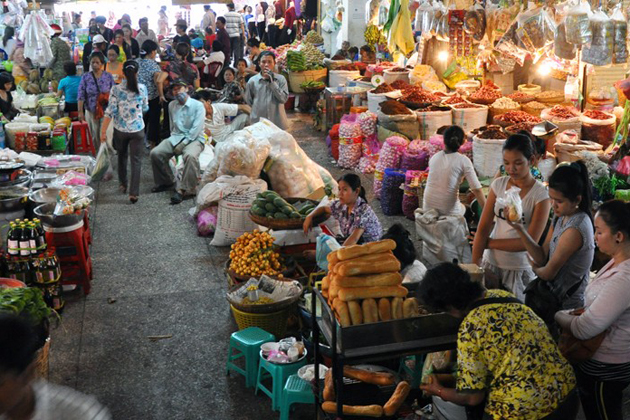 2. Visit floating villages of the Tonle Sap Lake
It is highly recommended to sail through a winding series of rivers and muddy ditches to discover floating villages along the shores of Tonle Sap Lake in central Cambodia, the largest freshwater lake in South East Asia. The Lake is also an important commercial resource, providing more than half of the fish consumed in Cambodia. In harmony with the specialized ecosystems, the human occupations at the edges of the lake is similarly distinctive – floating villages, towering stilted houses, huge fish traps, and an economy and way of life deeply intertwined with the lake, the fish, the wildlife and the cycles of rising and falling waters. The local people live off the water, selling the fish they catch to others living in Siem Reap. It was amazing to see such a large community living in a traditional way.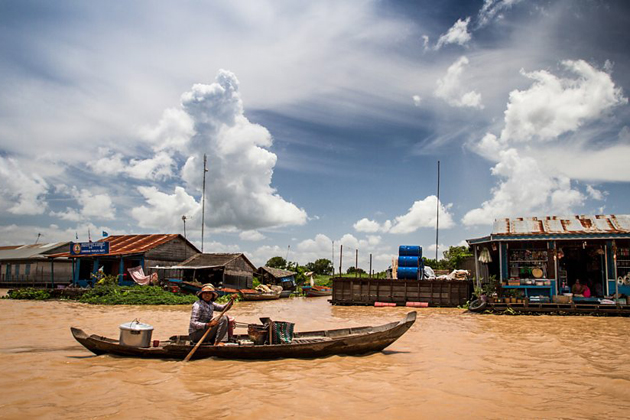 3. Admire the temples of Angkor
Known as one of the biggest ancient temples in the world and the most stunning temple in the world, Angkor Wat covers an area of 500 acres. Angkor Wat, however, is not a mere monument. It was once a thriving metropolis that contained all of the elements of a modern city, such as irrigation, religious edifices, agriculture, and military operations. The temples are best viewed in the colorful light of the early mornings and late afternoons. Although there are myriad tourists every day, Angkor Wat always brings a sense of peace and sacredness.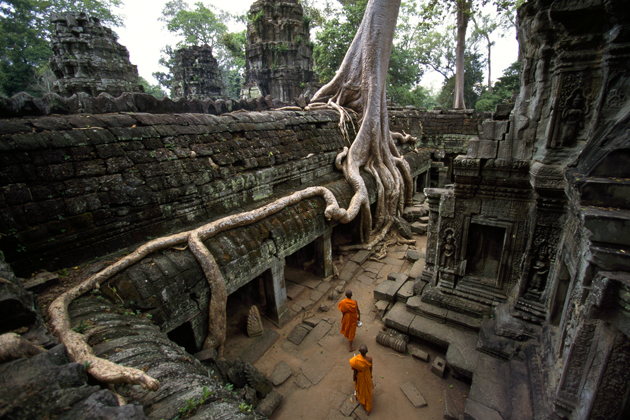 4. Stay on Song Saa private island
The stunning private island retreat of Song Saa offers one of the best luxury experiences in Asia. Whether you stay in one of the overwater bungalows or in the more private jungle villas, staying at Song Saa will be something that leave you an once-in-a-lifetime experience. This exceptional retreat takes five star service to a new level with hand written suggestions for meals and attentive staff who will tend to your every need, but who you won't even notice are nearby until you need them for something. Be sure to wake up one day in time for sunrise – dawn at Song Saa which is one of the must-see sceneries.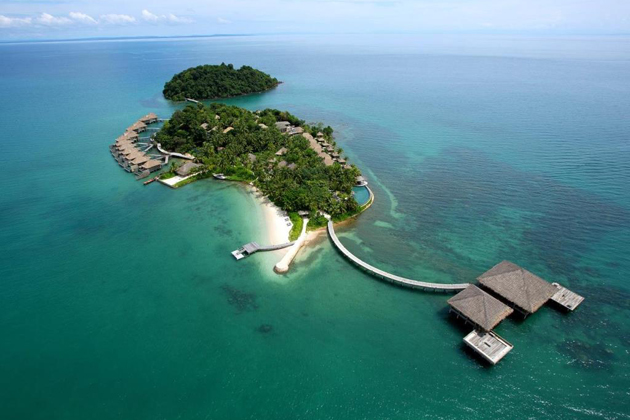 5. Try delicious seafood in Kep
Sitting on the south coast of Cambodia, Kep is an ideal destination for food-lovers and people who desire to get rid of bustling life. Just over two hours' drive from Phnom Penh, this sleepy colonial town boasts some of the best crab dishes in Southeast Asia, eaten in lovely little restaurants over the water, or crab shacks. Coupling this fantastic seaside produce with some of the best pepper in the world from the neighboring town of Kampot makes for a stunning culinary experience. It is a perfect place to immerse yourself in the sea, explore the local pepper plantations and taste typical dishes.