Malaysia is endowed with cultural diversity with an enormous variety of different customs, cuisine and religions. From huge island groups to mountains, fertile highlands and tropical rainforest, this exotic country always brings dream experiences that should not be missed on anyone's list when taking Malaysia shore excursions
1. Get a glimpse into Petronas Twin Towers, Kuala Lumpur
At the height of 452 meters above street level, Petronas Twin Towers are the world's tallest twin architecture and fifth tallest skyscraper. The sky bridge that connects these towers is also the world's highest two-storey bridge. The 88-storey building features glass and steel on the outside, and a traditionally-inspired interior, portraying Malaysia's aspirations in moving forward while maintaining its national identity. Situated in the center of Kuala Lumpur city, the Petronas Twin Towers' structure is Islamic-inspired and the buildings primarily house the corporate headquarters of the Petronas Company and other offices.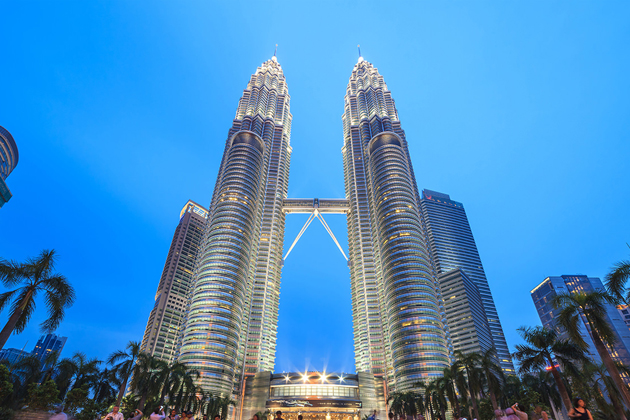 2. Sail around Langkawi
The geo park of Langkawi archipelago encompasses 104 islands, located in the Andaman Sea. The main island of Langkawi is characterized by its pristine beaches that attract travellers to discover underwater life and rainforest. Mountains, rainforest and paddy fields stretch across the island, with limestone caves, waterfalls and mangrove. It is highly recommended to cruise around the archipelago on yachts such as the Silolona and Si Datu Bua and fly overhead by helicopter.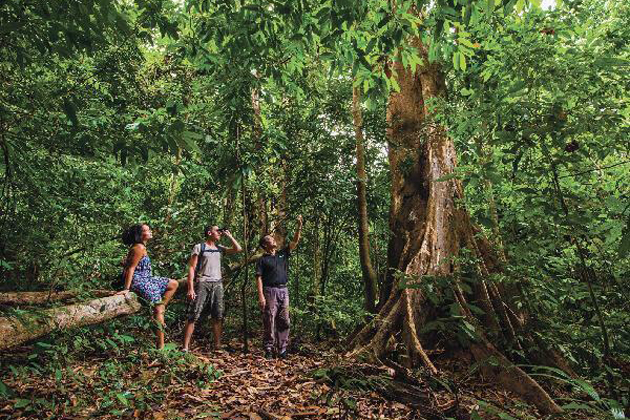 3. Explore the arts in Kuala Lumpur
With a thriving arts scene from traditional artisans to contemporary designers, Malaysia's capital city is where to head for galleries, arts festivals and street art. Explore the city's National Art Gallery, before seeking out the smaller boutique exhibitors and upcoming designers.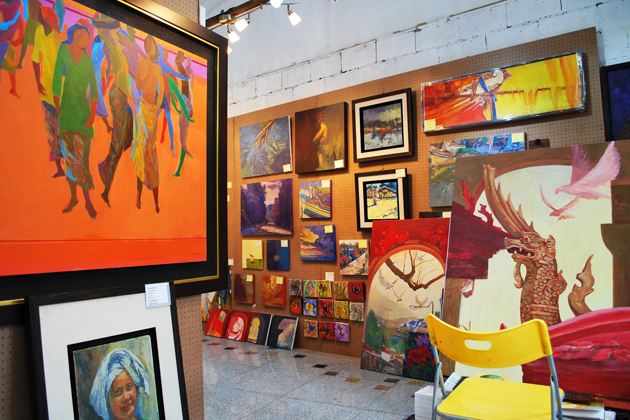 4. Discover the prehistoric forest of Taman Negara
Believed to be the world's oldest forest, Taman Negara consists of every type of forest habitat found in Malaysia, from tropical lowland rainforest to the ferns and orchids of the highland cloud forest. Tigers, the Sumatran rhino, elephants and the sun bear all roam the forest, but you're most likely to see primates such as gibbons, and bird life such as hornbills and eagles. As well as one of the world's longest canopy walkways, there are caves to explore and trails to hike to the forest's waterfalls, as well as an Orang Asli settlement.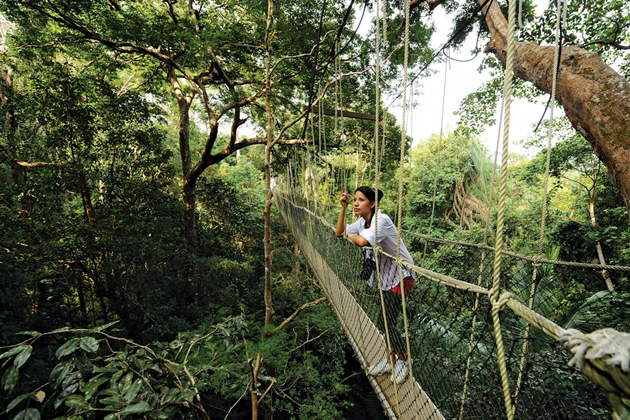 5. Try typical dishes of Penang
Thanks to a harmonious blend of Malay, Indian, Chinese and Peranakan culture, Malaysia has developed a distinct cuisine. Penang is the country's culinary capital, based on a reputation of exceptional food, found everywhere from the street carts and hawker centres to enclaves such as Little India and Chinatown. With high-end restaurants and hotel dining rooms, you don't really get to see the culture surrounding you, whereas street food allows you to get a real taste of Penang's life. It is worth tasting some outstanding dishes such as Assam Laksa, Mee Goreng, Char Kway Teow and Hokkien Hae Mee.